NASCAR at Daytona Road Course Odds, Picks & Predictions: 2 Outright Bets for Sunday's O'Reilly Auto Parts 253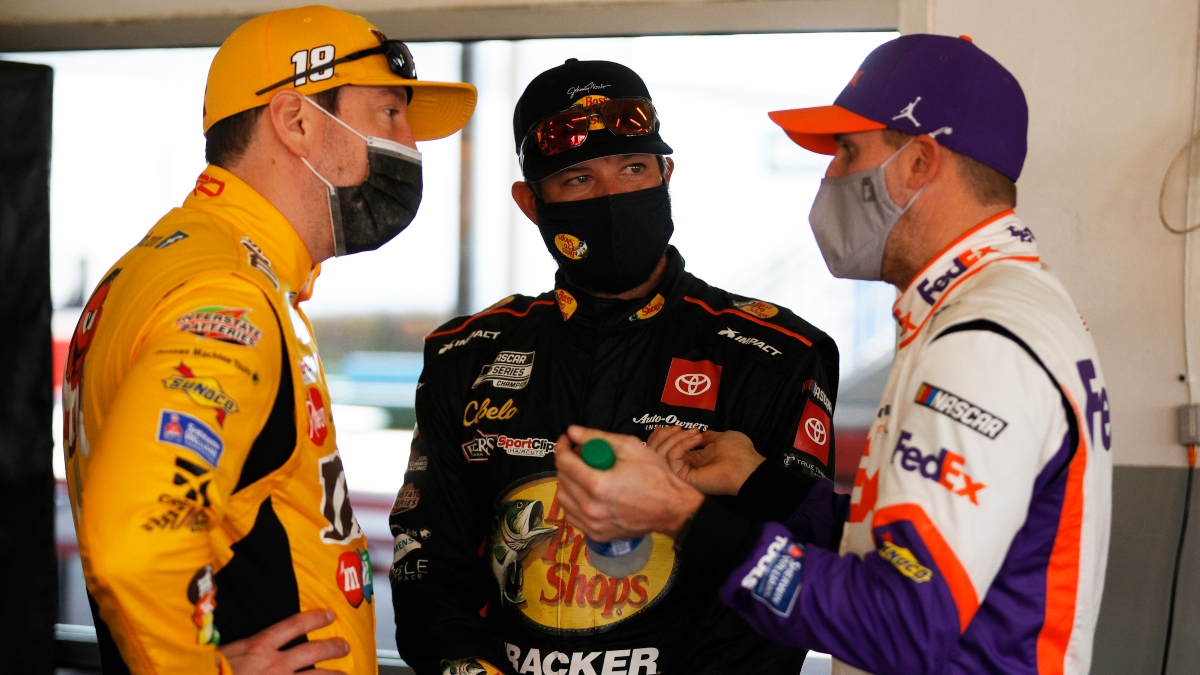 This is dumb. I know it, you know it, but I'm doing it anyway.
Chase Elliott has won the past four NASCAR Cup Series road-course races, including a dominant victory on the Daytona Roval in August, starts on the pole and has the best pit stall for Sunday's O'Reilly Auto Parts 253 (3 p.m. ET, FOX), so let's fade him entirely!
Now, I'm just not fading Elliott willy-nilly (pretty sure this is the first time I've ever written that phrase) but based on the latest NASCAR odds, I think my money is better spent elsewhere, specifically on the following two drivers.
NASCAR at Daytona Road Course Picks
*Odds as of Friday at 12 p.m. ET
Martin Truex Jr. (+450) To Win
While Elliott has dominated the road courses recently, Truex has been his toughest competition on this type of track.
In fact, the No. 19 Toyota showed almost equal speed to that of the No. 9 Chevy at the Daytona Roval in August, with Truex running 16 fast laps to Elliott's 18.
You can even make the case that Truex's speed was more impressive considering he had to come through the field after a pit road speeding penalty.
But what really makes me like Truex's price was his performance in last week's Busch Clash at Daytona.
Yes, Elliott has won the last four road-course races and yes, he won the last points race at this track, but there have been two key changes since the end of last season.
First, NASCAR has switched from the lower-horsepower race package to the higher-horsepower package, and second, Goodyear is using a different tire combination than it brought to Daytona in August in order to produce more tire wear.
These changes don't mean that Chase can't be his dominant self, but it does suggest that what worked in the past may not be as fast this go-round.
And in the Busch Clash just 10 days ago, that seemed to be the case as Truex was (by far) the fastest car all night while Elliott had to rely on pit strategy (as opposed to speed) to get to the front.
_BookPromo=49
Denny Hamlin (+1000) To Win
I didn't think this was possible, but it seems like people are sleeping on Truex's Joe Gibbs Racing teammate.
Hamlin finished second, led the second-most laps and posted the third-best driver rating at the Daytona Roval last year and was even better in last week's Busch Clash, in which he led 21 of 36 laps before late-race pit strategy ended his chances at a victory.
Still, Denny was right there in terms of the fastest cars in that race, plus the No. 11 Toyota will start fourth and have a top pit stall on Sunday.
For all of those reasons, I can't pass on Hamlin at double-digit odds for the O'Reilly Auto Parts 253.
_BookPromo=7
Are you looking for a safe, reliable, trustworthy sportsbook? Check out our ratings of the best sportsbooks and their current sign-up offers for new customers.