2021 WGC-Workday Championship Betting Picks: Our Favorite Outright Bets at The Concession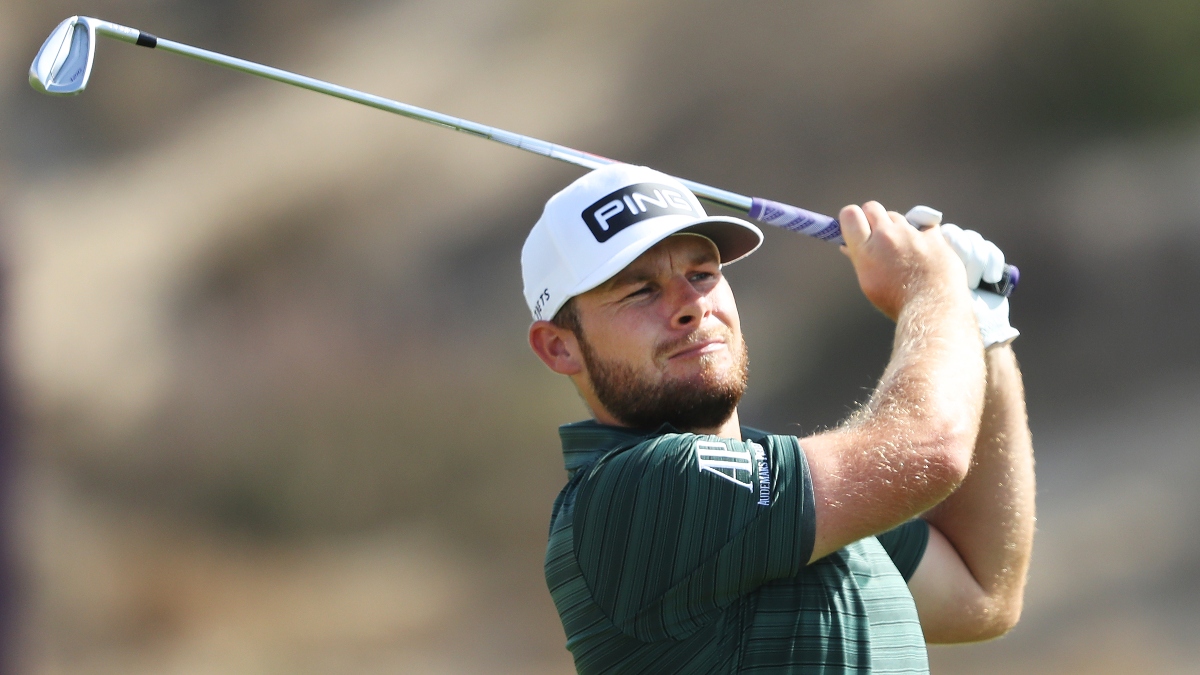 Another week, another star-studded field for bettors to sink their teeth into.
The top-15 players in the world will all be in Bradenton, Fla. to take on the relatively unknown Concession Golf Course for the 2021 WGC-Workday Championship. Dustin Johnson is once again the betting favorite, but there is some serious firepower at the top of the board for the first WGC event of 2021.
Here are our favorite outright bets for the 2021 WGC-Workday Championship:
Jason Sobel
Tony Finau (+2000)
Come at me, all you glass-half-emptyers. I know you're out there and I know what you're thinking. Tony Finau?! To win? You mean the choker? The guy who never gets it done? The one who has inexplicably risen to inside the top-15 in the world ranking despite failing to win anything other than an opposite-field event nearing its five-year anniversary in a few weeks? That Tony Finau?
Well, yes … and no. I mean, sure, it's the same guy, but I'm going to take the glass-half-full approach instead. I'm taking the Tony Finau who keeps coming excruciatingly close to winning. The guy with runner-up finishes in each of his last three worldwide starts and top-25s in 13 of his last 17. The one who owns more raw talent than only a very small group of the world's best players and is fresh off a final-round 64 on one of the game's most iconic courses.
The folks who deal in analytics will insist that there's no such thing as the "law of averages" – at least from a numbers standpoint – but anyone who watches sports understands the notion of karma, of being long overdue for a big victory and knocking on the door enough times that it finally happens. To those who will contend that Finau isn't a closer, I'll counter that nobody is a closer until they start closing.
There was a time not so long ago when people questioned whether Dustin Johnson would ever win a major championship. That seems silly now, of course, because we've witnessed his abilities in those situations. At some point very, very soon, it's similarly going to seem silly having labeled Finau as the guy who can't close.
Based on those recent close calls, I think it can be this week.
Josh Perry
Patrick Cantlay (+1800)
Cantlay's current form is about as strong as anyone in this field. He's finished inside the top-20 in six straight events and has three top-3 finishes during that run, which includes a win at the Zozo. His game is dialed in, save for a few bad putting rounds.
We may not know exactly what to expect from Concession, but we do know it's a Jack Nicklaus design and Cantlay has a win
His game looks dialed in across the board outside of a few bad putting rounds. We may not know exactly what to expect from Concession, but we do know it's a Jack Nicklaus design and Cantlay has a win on one of Jack's courses (Memorial, 2019) already in his career.
Chris Murphy
Tyrrell Hatton (+2250)
We do not know much about Concession other than a few aerial shots and understanding the things that Jack Nicklaus likes to do around his courses. He has always put a premium on shot-making and precise approach, which are my key factors in targeting Tyrrell Hatton this week.
Hatton has been one of the top iron players in the game since coming back to TOUR play at this same event in 2020. From there he'd go on a run of four straight top-6 finishes, including a win at the Arnold Palmer Invitational.
Hatton is on a similar stretch to that now after winning in Abu Dhabi in January and posting a T6 at the Saudi International. He will come in to his first event stateside with a lot of confidence in his game, and I like the added dimension of the success he has on, and around, bermudagrass greens.
I wish the number was a touch better, but Hatton has the ability to pay it off and he's trending to be in the upper echelon of players week in and week out.
Matt Vincenzi
Justin Thomas (+1850)
Things haven't been going well for Justin Thomas of late. He was awful last week at Riviera in every facet of the game. Prior to that, he was caught on a hot microphone using some inappropriate and offensive language at the Tournament of Champions, and then had to deal with the passing of his grandfather Paul Thomas during the third round of the Waste Management Phoenix Open. The combination of recent events seemed to create a perfect storm for his horrific performance last week at Riviera.
With that being said, we are still talking about Justin Thomas here. With his odds dropping after the poor showing last week, it is a perfect time to jump back on the 13-time winner on TOUR. Eight of those victories, by the way, have come in no-cut events, which is the format of this week's WGC.
Aside from the obvious win equity and no-cut preference for the 27-year-old, we are also getting him at course that should suit him to perfection. Nicklaus-designed courses always rewards good iron play, and JT is likely the best iron player on earth.
The Concession is forgiving off of the tee but has small undulating greens which makes it essentially a second-shot golf course, which is good news for Thomas. Additionally, in his past 24 rounds on Nicklaus designs JT ranks second in the field in strokes gained: total.
A prolific winner at a discount price playing at a course that should be perfect for his skill set? Sign me up.
Landon Silinsky
Bryson DeChambeau (+1850)
Like I am sure you've heard ad nauseam this week, DeChambeau in fact won the NCAA Championship at Concession back in 2015. Now, that's not the reason why I'm on him this week, but it is nice to know he has some familiarity with a course that everyone else playing this week does not have.
Distance off the tee will be a big advantage this week, as three of the four par 5's at Concession measure at 577, 590 and 609 yards respectably. Last week was certainly one to forget for the Scientist, but he did show some signs of life on Friday, gaining 4.33 strokes tee-to-green, which is encouraging heading into this week's WGC.
The fairways are here wider than at Genesis and will play to DeChambeau's strengths quite nicely. As we saw at Winged Foot, he has zero issue carving up difficult courses and the seven-time PGA TOUR winner should bounce back nicely after last week's hiccup.
He finished second to Patrick Reed last year at this event, albeit in Mexico, but getting close to 19/1 on a serial winner in this spot is very strong.
Are you looking for a safe, reliable, trustworthy sportsbook? Check out our ratings of the best sportsbooks and their current sign-up offers for new customers.