2021 Arnold Palmer Invitational Picks: Our Favorite Outrights, Longshots, Props and Matchup Bets at Bay Hill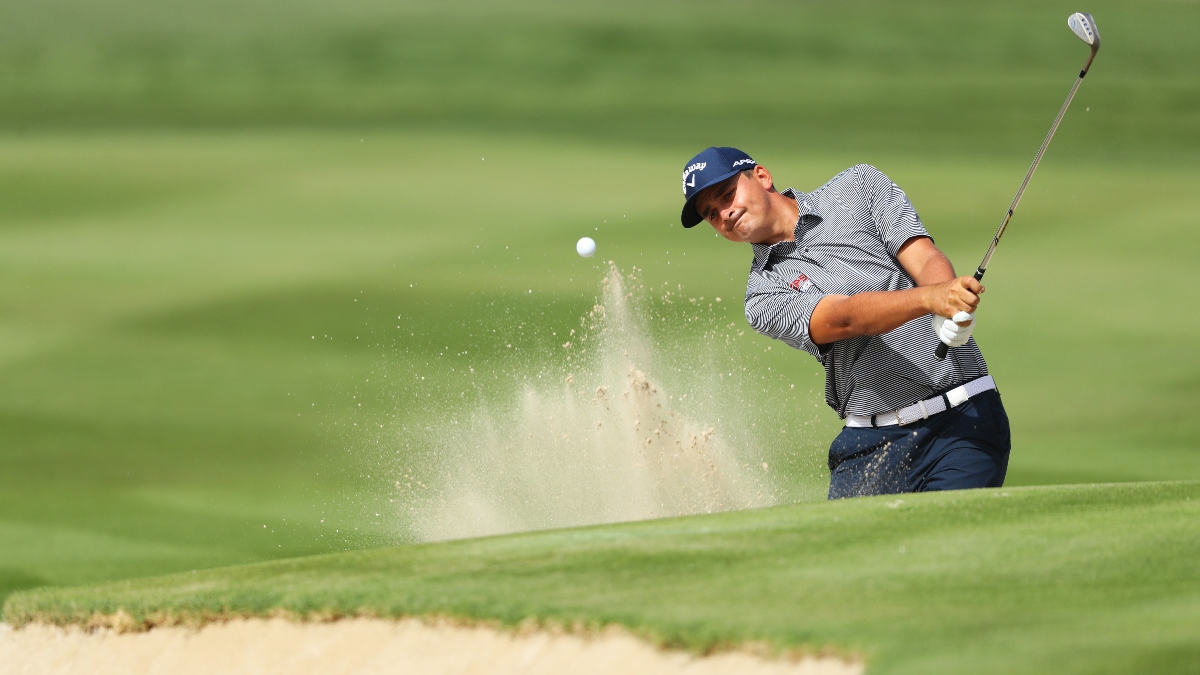 When it comes to betting there are few courses out there that are more fun than Bay Hill. It's long, features plenty of water, has lightning-fast greens and, if the wind picks up, can play like a beast. That's the type of chaos we love here at GolfBet.
Which players are best suited to take on Bay Hill? Here are our favorite outright bets for the 2021 Arnold Palmer Invitational:
Matthew Fitzpatrick (+2500)
This one just makes too much sense. In the past two weeks, since returning to the U.S., the world's 16th-ranked player has finished T-5 at Riviera and T-11 at Concession. Granted, weekend rounds of 71-72 at the latter left something to be desired, but he's still trending in the right direction.
Fitzpatrick has also fared very well at Bay Hill, finishing runner-up to Francesco Molinari two years ago and T-9 last year, when he posted the aforementioned lone sub-70 score on the weekend. This was the site of his first PGA TOUR start back in 2014, so there's an obvious comfort level. Then there's his penchant for playing some of his best golf in tougher conditions.
Last year, following a solo third-place finish at the Memorial Tournament, where he was again the only player to post a final round in the 60s, he said, "I much prefer it when it's tough. Guys aren't necessarily too happy when it's tough and level par can move you up spots, which is what I like. You've got to grind, and I'd rather stick in rather than just being sort of relaxed and going at every pin. I don't like that type of golf."
The harder things get at Bay Hill this week, the more we should expect Fitzpatrick to be in the mix.
Francesco Molinari +3100
Francesco Molinari and Louis Oosthuizen were the two names I honed in on in this range, but I ended up settling on Molinari at +3100. It's possible his number dips lower, but there are a couple of reasons why the Italian is definitely worth circling.
He's in good form with three top-10 finishes in his last four starts and he's had a lot of success at Bay Hill with a win, four top-10 finishes and seven made cuts in seven starts.
Patrick Reed (+2100)
I know all about the narrative: No Americans have won the Arnold Palmer Invitational since 2015. That said, Patrick Reed is decent value to break that trend.
Reed seems to have the perfect game to match up with everything you want around Bay Hill as the right-to-left holes fit his draw, and his elite short game will make up for any misses around these difficult-to-hit greens.
The most encouraging aspect of his game lately has been his consistently solid ball-striking, especially on approach where he gained 5.4 strokes on the WGC field last week. He seems to have filled that gap and is now challenging the top of the leaderboard week in and week out, and we know he can compete in difficult conditions like is often the case at Bay Hill.
I truly love the combination of form and course fit for Reed, and expect him to be in position to get his second win of the year on Sunday.
Paul Casey (+2200)
Paul Casey has been playing some excellent golf in 2021. Since winning the Omega Dubai Desert Classic in late January he has had finishes of 12th (Saudi International) and 5th (Pebble Beach). The Englishman has also played some of his best golf in the state of Florida having won the Valspar Championship (Copperhead) in both 2018 and 2019.
The forecast is indicating some wind coming this weekend and that should increase the difficulty of Bay Hill. When the winds picked up last year, Tyrrell Hatton won at -4. Paul Casey is a similar European player who is at the top of his game and plays well when the conditions get dicey. Casey gains on average 1.0 strokes on the field in "difficult" conditions.
Additionally, all three of Casey's PGA TOUR victories have come with winning scores between -8 and -11, which is where I anticipate the winning score will be this week. History has shown that Bay Hill rewards gritty European golfers who can win in tough conditions. Few fit that mold better than Paul Casey.
Bryson DeChambeau (+1200)
I realize I'm not going out on a limb here with this selection, but it does feel like this tournament is teed up perfectly for DeChambeau. His history lines up, as he has a fourth-place and runner-up finish in two of his four trips to Bay Hill. It's also worth noting that both of those performances came before he transformed his body and playing style.
Off-the-Tee play is extremely correlated to success at the API, and DeChambeau ranks No.1 in this field in SG:OTT over his past 48, 36, 16 and 12 rounds. There will be a lot of chatter this week on what he decides to do on the par 5 sixth hole, where it's potentially possible to reach the green in one if you carry the water hazard about 330ish yards.
Regardless, getting 12/1 in this spot provides a bit of value when you consider McIlroy hasn't been winning much these days. We know DeChambeau putts well on these fast Bermuda greens, and if he can just stay out of trouble he has as good a chance as anyone to post his eighth career TOUR victory.
Sungjae Im (+2500)
You get only one chance to waste a first impression, so I'm not going to get cute in my debut, at least not in singling out a value pick to prevail. It's a treat to be here, gang! If you're not familiar with me, I'm in my 12th year as the Fantasy Insider at PGATOUR.com. In addition to a handful of shorter-term projects the fantasy world and its offshoots, I put eight years in at Rotoworld through 2015 and I've played fantasy golf privately since 1994. Your pleasure is my pleasure, so reach out to me publicly or privately anytime on Twitter at @RobBoltonGolf.
Despite my experience, this is my first opportunity to hop into this space in earnest. I've long wondered what it'd be like. So far, I'm digging the view. I arrive with curiosities and considerations that require time to shape.
The API extends a solid bone on which to cut my teeth because of the depth of the field and other variables that project success. If a golfer I endorse is featured in my Power Rankings at PGATOUR.com, it's going to be a coincidence because one of my goals here will be to focus only on value that matters to you.
With that in mind, as a 25-to-1 shot, Im is positioned right at where I thought I'd be centering my interest. He's finished third in both previous appearances (in very different weather conditions), has a victory on challenging PGA National (also in Florida, obviously) and he's adjusted his schedule in recent weeks to arrive sharp (not that he tires, also obviously). Bay Hill also demands a full skill set, which he possesses.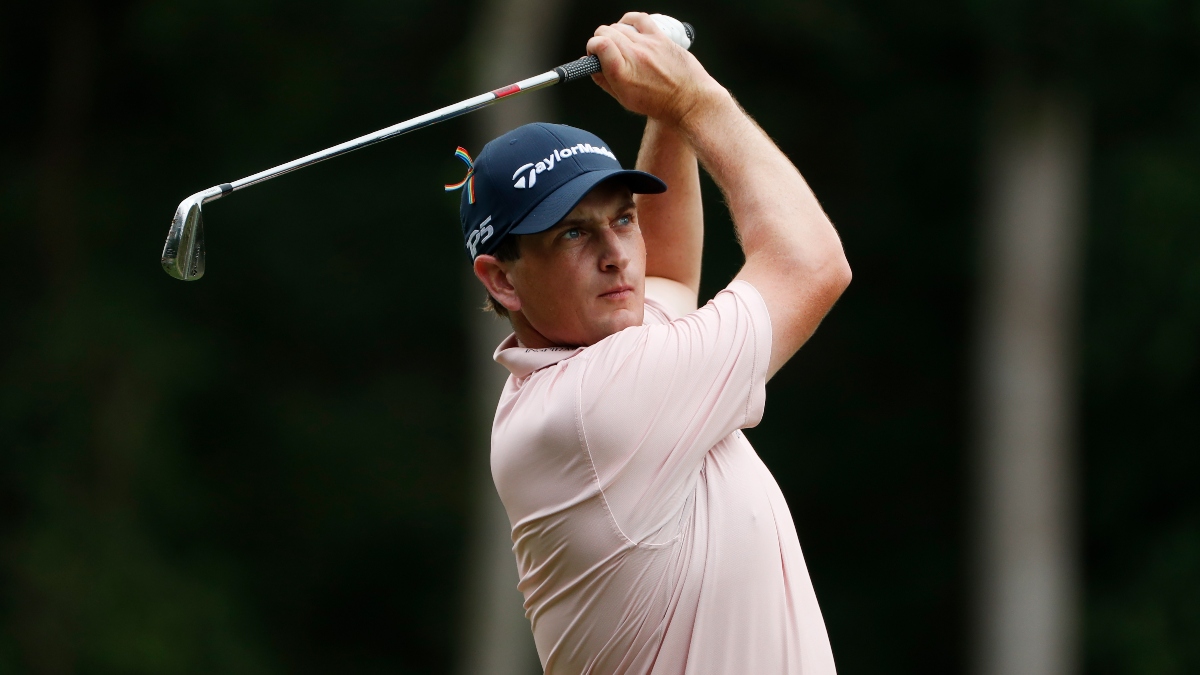 Longshots
Jason Sobel
Matt Wallace (+15000)
Do yourself a favor and don't look at the scores last week. Just don't. You don't want to see 'em. Wallace played the Puerto Rico Open for some reason and didn't play it well, as the world's 57th-ranked player didn't exactly make a run at making the weekend. He's not far from having solid form, though, and he's finished 24th-6th in two starts at this one.
Like Matthew Fitzpatrick, Wallace tends to do some of his best work on tougher tests. Throw a few darts on semi-cautious top-20/30 props, but don't be shocked if he sneaks into the top-10 once again. He owns enough talent to win on the PGA TOUR and holds a lot of value this week.
Josh Perry
Alex Noren (+14000)
I think Noren is worth a play at this number.
The last time we saw the 38-year-old Swede he was finishing 12th at Riviera thanks to his best ball-striking week since the 2020 Sony Open. And with this  event basically playing like an honorary European Tour stop over the last few years, I'll take a chance on Noren rolling that form into a good result at Bay Hill.
Chris Murphy
Sebastian Munoz (+14000)
It's hard for me to choose from all of the longshots I like this week, but I'll go with a streaky player that flashed some form last week. Sebastian Munoz was someone I noticed after the first round at the WGC-Workday, and he hung around for a solid 22nd-place finish.
Munoz would end up gaining nearly five shots on the field with his irons, and he has a tendency to run hot when he shows this type of form. The 28-year-old Colombian showed the ability to compete at the highest level throughout the end of last season with top-10 finishes in two of the three playoff events, and another at the CJ Cup.
I'll press mostly on the finishing position odds for Munoz, but he's worth a few shares as a long shot to win this week too.
Matt Vincenzi
Cameron Davis (+8000)
Cam Davis is a young player that I am generally high on, but he's especially intriguing this week.
Bay Hill is a course that has been dominated by international players. In the past five years, two Australians have won The Arnold Palmer Invitational (Jason Day, 2016 and Marc Leishman, 2017) and we have seen at previous courses that Australians seem to play well on the same tracks (Torrey Pines, Riviera). In addition to the Australian connection, the 26-year-old Davis has been playing quite well.
In his last time out (Genesis) he gained 4.3 strokes on approach which is what I anticipate the most important statistic will be this week. Davis has the tee-to-green game necessary to compete on this tough track and ranks 11th in the field in Strokes Gained: Ball-striking.
The Arnold Palmer Invitational feels like the right time to take a shot on Cam. I also think it would be smart to take the +1400 on a top-5 finish as well.
Landon Silinsky
Christiaan Bezuidenhout (+7500)
There's a strong chance if you ask even the average golf fan how many worldwide wins Bezuindenhout has, there would be maybe 5% that could tell you that the correct answer is two. Both came on the Euro Tour, at the Alfred Dunhill Championship and the Andalucia Masters, however he's played well at many PGA TOUR events throughout his career.
The South African has multiple top-20 finishes at WGC events, as well as a T-22 at the Memorial. Bezuidenhout sits 37th in the world rankings at the moment and is coming off an 18th-place finish at this event last year. He's the best bermuda putter in this field and if the weather picks up, his short game is also a major strength.
Outside of Rory and Bryson, the field is pretty much wide open, and getting a repeat winner at this price is very enticing.
Rob Bolton
Henrik Norlander (+14000)
If you read my Sleepers weekly, be advised that I don't look at the odds when assembling that fivesome. The lines are added by the staff after I file. My criteria for what constitutes a Sleeper is defined beneath the golfers. This is to say that compared to the others on this page, I'll probably be on the edge of the target regularly.
However, since the API always crowns a prominent golfer or Matt Every, it's not worth being unrealistic about any of my Sleepers capturing victory (à la Jason Kokrak as a Sleeper at Shadow Creek, for example), so I'll stick with a current trend among winners at Bay Hill.
Like the last five, Norlander is an international (from Sweden), and like Tyrrell Hatton upon arrival last year, Norlander is a non-winner on the PGA TOUR. He's inside the top-20 in numerous tee-to-green statistics and he's only a month removed from a co-runner-up at similarly challenging Torrey Pines.
Props
Jason Sobel
Luke List Top-30 Finish (+225)
Very, very quietly, List is reaching that intersection of recent form and course history that we love targeting. He's finished MC-30th-10th-21st in his last four starts and here at Bay Hill, he's gone 10th-7th-17th (though he did DNS last year). What do all of those results have in common? That's right — the man is racking up top-30s both recently and over the years at this event.
Perhaps because none of those – the recent starts or the ones at this event – have been serious title contentions, List is still flying under the radar, but he remains a solid play this week.
Chris Murphy
Matthew NeSmith Top-20 Finish (+500)
I'll be a homer once again and go back to my favorite Gamecock on TOUR, Matthew NeSmith. He has been playing some fantastic golf over his last three events, and should benefit from the bermudagrass surfaces at Bay Hill.
NeSmith has gained no less than 3.1 strokes on the field with his irons in his four tournaments back to the Farmers, gaining 6.6 shots with his approach at Torrey Pines.
NeSmith got a taste of this course in a missed cut last year, but he has really produced some results on TOUR since that time. I am comfortable with a Top-20 at solid odds for NeSmith, but I'll dabble some up the board including a juicy +16000 to win.
Matt Vincenzi
Keith Mitchell Top-5 Finish (+2800)
Let's skip the safe plays this week and take a shot on a big return from a top-5 finish. While it's true that Keith Mitchell has been playing pretty poorly of late, that hasn't meant all that much historically in his career.
In his lone PGA TOUR victory: the Honda Classic at PGA National (also in Florida), he was coming off recent finishes of MC, 73, MC, MC prior to his impressive victory. Mitchell also finished fifth at the API last year coming off of a missed cut the previous week, further proving that current form isn't necessarily a requirement for the 29-year-old to pop up on a leaderboard; especially in Florida.
In general, Mitchell is a poor putter but interestingly he ranks third in the field in Strokes Gained: Putting (past 24 rounds) when the greens are both Bermuda and "Lightning" fast. Some other areas where he excels are playing in windy conditions and playing in "difficult" scoring conditions, where he gains strokes on the field in both categories.
With potential 15 MPH winds in the forecast this weekend and his incredible history in Florida, this boom-or-bust play is worth the gamble at Bay Hill.
Landon Silinsky
Dylan Frittelli Top-20 Finish (+450)
Frittelli has not been playing very well lately, but he posted an 18th-place finish at Bay Hill last year and seems to have an affinity for showing up at big time events. He's a PGA TOUR winner, and has a T-5 at the Masters to name as well. When he pops it's usually not for a 50th-place finish.
He has the off-the-tee and around-the-green game's to contend here and I'll gladly take the chance at close to 5/1 in a smaller field that he regains some form.
Rob Bolton
Viktor Hovland to miss the cut (+480)
I never set out to be provocative but if I wanted to make a splash, this qualifies because it's timely. I could see this option developing into my favorite. As the others illustrate, it's a perfect spot to support a top-X leaderboard finish, but I have other ideas that I hope will have relevance in time. For now, I'm putting Hovland's form up against his rhetoric.
On Sunday, he said that he's not a fan of Florida golf courses but that Concession is an exception. I understand all the arguments to dismiss the comment, applaud his honesty and everything else, but why not limp into it at +480?
If you're going to invest in his first missed cut in a year, the most difficult par 72 in a non-major in the last four completed seasons is a great place to start, and it just so happens to be in Florida.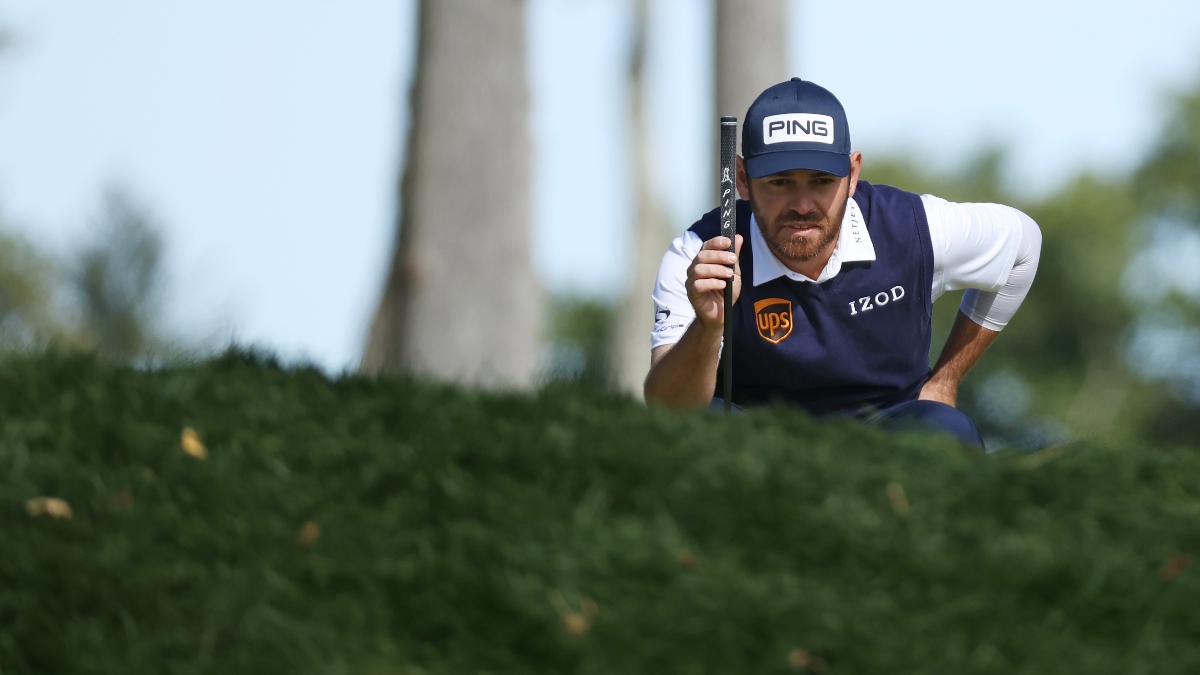 Matchups
Jason Sobel
Francesco Molinari (-102) over Louis Oosthuizen
In seven starts at Bay Hill, Molinari has never finished outside the top-35, posting a results table that looks more like a telephone number: 1st-26th-7th-9th-17th-5th-34th.
There was a time, not so long ago, when even those numbers wouldn't have been enough to back the Italian, but after a move to California last year, he's starting to bounce back in a big way. He's finished top-10 in three of four starts this year and his ball-striking trends suggest he's on the cusp – and this feels like the perfect place for it to happen.
Nothing against Louis, who could have a solid performance, but being the favorite in a matchup with Francesco is a losing proposition for most players this week.
Chris Murphy
Jordan Spieth (+120) over Hideki Matsuyama
I am not a Spieth truther by any means, though I know his success is great for the game overall, but it took me a while to buy in on him being back. I was truly impressed with the way he held his game together at Riviera, which is a place that doesn't allow you to spray it off the tee like you can at Pebble Beach or even TPC Scottsdale.
Spieth will now bring a game that I think can be a great fit for the course at Bay Hill, in a similar way to what makes Reed so attractive this week. Jordan will have the benefit of wide fairways, a number of right-to-left holes, and we know he will bring a top notch short game. It seems like such a great fit for him that it makes it really curious why this is his first appearance at the Arnold Palmer Invitational, but it was likely a scheduling issue.
On the other side of this matchup, Hideki showed some better form last week at The Concession, which is encouraging for him in his own right. He may also have his game headed in the right direction too, but this is more of a tossup to me than the odds suggest. I'll take the plus-money on Spieth this week and make it my official buy-in that he may in fact be back.
Matt Vincenzi
Francesco Molinari (-106) over Will Zalatoris
Molinari's course history at Bay Hill speaks for itself. With finishes of 5th,17th, 9th, 7th, 26th and 1st from 2014-2019 to say that he loves this track may be an understatement. If that isn't reason enough to back the Italian, take a look at his recent form. Moli has three top-10 finishes in his four starts in 2021, including an eighth his last time out at Riviera (Genesis Invitational).
A world class ball-striker, Francesco has the type of game that is perfect for Bay Hill. He consistently finds the fairway, is great with his long irons, and bermudagrass is his preferential putting surface.
While Willy Z. comes into the event with a lot of hype, I will take the guy with the proven track record.
Landon Silinsky
Ian Poulter (+120) over Corey Conners
If this were a ball striking contest, Conners would likely win without issue, but there's fortunately more to golf than that. Poulter has a house in Orlando and plays this tournament every year, making the cut in all 10 appearances since 2011. He played his first PGA TOUR event of 2021 last week, finishing 35th at the Puerto Rico open, so hopefully the rust has been shaken off.
Conners is one of the better ball-strikers on TOUR, but for whatever reason has missed the cut both times he's teed it up at Bay Hill. I'll take +120 in this spot and bet on Poulter's putting and short game carrying him at a course he obviously loves.
Rob Bolton
Rickie Fowler (+100) over Harris English
As I wrap up my GolfBet debut, I'm writing this reminder never to forget how much fun it is to play. Success in the tournament is expected of course, but it's also a bonus because of the nature of the sport. As the saying goes, either you win or you learn, but once it's no longer fun, step away until you miss it.
As for the matchup, English is a trap. Despite a good record at Bay Hill that includes a personal-best T9 when he was on an extended heater, he's been dead weight since reaching the mountaintop at Kapalua. It's a classic case of all the energy getting released after finally reaching paydirt.
Meanwhile, Fowler has been flashing enough form to get the nod. His driving was spot on at Riviera and his putting turned the corner after weeks of letdown. Of course, it doesn't hurt that he'll forever have a inspirational bond with Arnold Palmer, but Fowler also has an even better success at Bay Hill than English. He's 8-for-9 with a T3 among four top 20s.
Are you looking for a safe, reliable, trustworthy sportsbook? Check out our ratings of the best sportsbooks and their current sign-up offers for new customers.