NBA MVP Tiers: Nikola Jokic and Joel Embiid Are Ahead of the Pack, But Who's Live?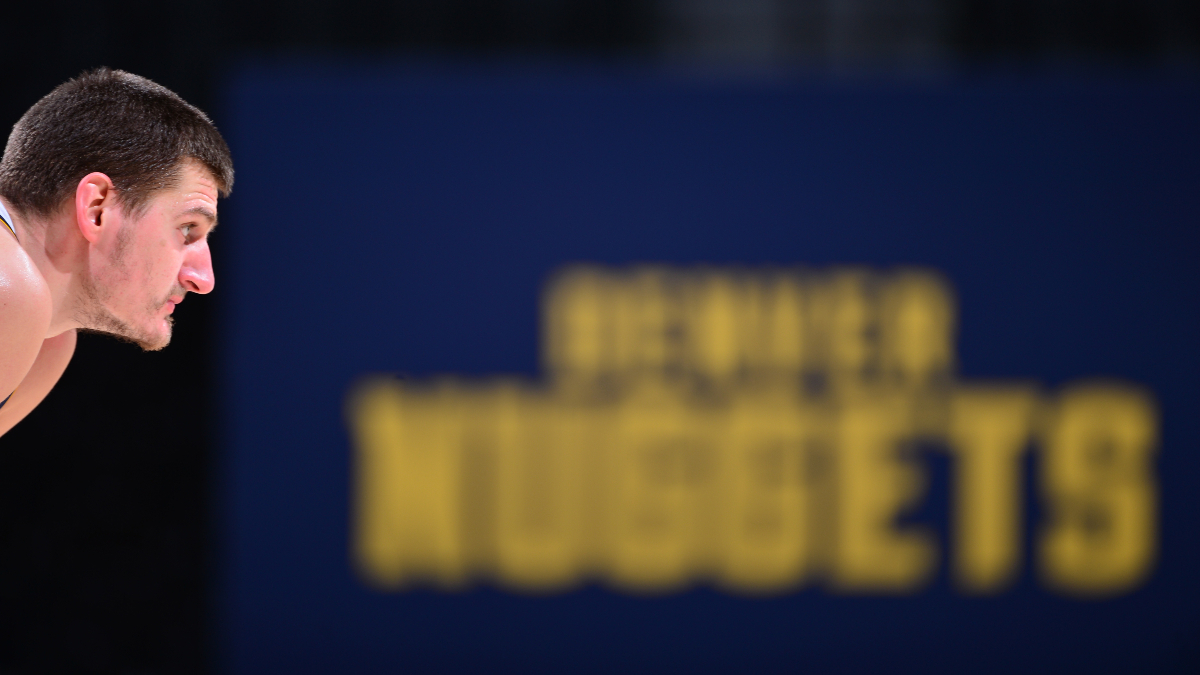 We're a little more than a month away from the end of the regular season.
The MVP race isn't as wide open as it may seem to be, but various factors like Jamal Murray's unfortunate injury, the return of LeBron James, and a still unsettled playoff picture provides a chance for someone to dethrone the odds-on favorite, Nikola Jokic.
This season is more difficult than most to assess. The best candidates aren't on the best teams, in a departure from the usual status. The top three teams in the West currently — the Jazz, Suns, and Clippers — don't have a player likely to place top five in voting point totals, let alone a realistic candidate to win. The two best teams in the East feature just one, Joel Embiid, after the injury to James Harden, despite having Kevin Durant and Kyrie Irving both on roster.
Instead of ranking the candidates and their value right now, I've partitioned the race into tiers to give you an idea of how big the gap is. The gap between Jokic and Embiid, the two players in the top tier, is significant but not so much that Embiid can't recapture his favorite status. The gap between Jokic and Tier 3, however, is significant.
Here's a look at the top candidates for the MVP, broken into tiers.
For reference, here are the relevant stats for the contenders, courtesy of Basketball-Reference:
Per Game Table
Rk
Player
Season
Age
G
MP
FG%
3P%
2P%
eFG%
FT%
TRB
▼
AST
STL
BLK
TOV
PF
PTS
1
Giannis Antetokounmpo
2020-21
26
45
34.0
.565
.302
.632
.595
.687
11.4
6.2
1.1
1.3
3.8
2.9
28.8
2
Joel Embiid
2020-21
26
36
32.1
.520
.383
.547
.551
.852
11.0
3.1
1.1
1.5
3.1
2.5
29.6
3
Nikola Jokić
2020-21
25
54
35.4
.565
.418
.599
.604
.854
10.9
8.8
1.5
0.6
3.1
2.7
26.2
4
Luka Dončić
2020-21
21
48
35.0
.486
.366
.562
.557
.739
8.0
8.6
1.0
0.6
4.3
2.2
28.6
5
LeBron James
2020-21
36
41
33.9
.513
.368
.592
.578
.703
7.9
7.9
1.0
0.6
3.7
1.6
25.4
6
Damian Lillard
2020-21
30
52
35.9
.440
.379
.510
.541
.925
4.2
7.7
0.9
0.3
3.2
1.6
28.7
Tier 1
Nikola Jokic (-160)
Joel Embiid (+225)
Jokic has established himself as the clear favorite and up until the Jamal Murray injury, seemed to be running away with it.
Murray's torn ACL is devastating to the Nuggets' title hopes, which are effectively over. However, the implications on Jokic's MVP chances are more complex.
Certainly, being without Murray reduces Denver's chances at racking up a top-four seed, which seemingly would be necessary for the award, but the Nuggets' schedule remains favorable. They have the 12th-easiest remaining schedule, with 10 games vs. opponents under .500 and more games with rest advantage (four) than rest disadvantage (three).
As long as the Nuggets remain in the top five, which seems likely, the drop in win production won't hurt Jokic much with voters.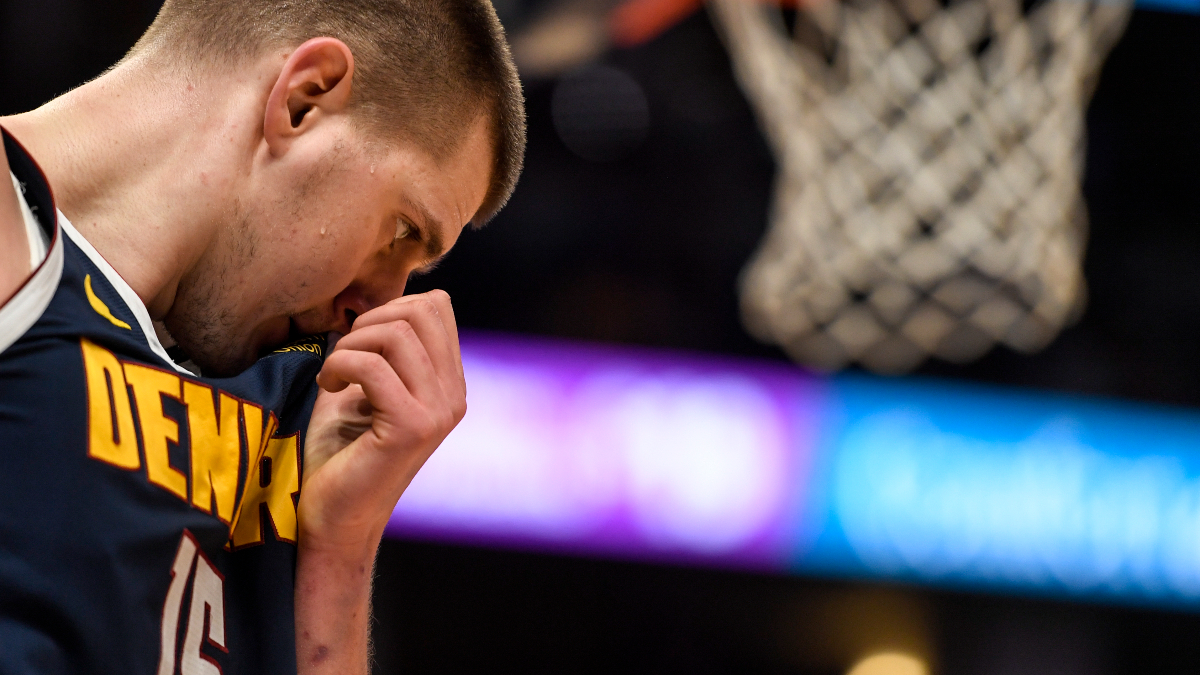 Meanwhile, in the six games Nikola Jokic has played without Jamal Murray this season, he has scored fewer than 25 points just once (last Sunday vs. the Celtics in a bizarre game) and has not had a game with single-digit assists.
There will definitely be games where Jokic slows down as teams key in on him more, but he's shown routinely he can defeat multiple types of coverage, even without Murray. Don't expect his production to significantly dip.
Finally, this is a no-lose position for Jokic. If the team dips, the narrative is "Well, they lost Jamal Murray, you have to factor that in." If they thrive, it becomes "Look at what Jokic accomplished, even without Jamal Murray."
The biggest obstacle for Jokic, and the reason he has not completely ended the conversation and put several tiers between him and the competition, is that the media does not want to vote for him. He's not an amazing quote, trash talking on Instagram.
He's not an icon of the sport like LeBron James. He dominates with skill, precision and efficiency, not with highlight plays or monstrous athleticism. His statistical achievements aren't record breaking like Steph Curry's. He plays in Denver, a market many voters actively ignore.
This is not small market pettiness, this is a very real effect when you have a voter base that is not just made up of beat writers and analysts (a bloc I would bet Jokic wins better than 75% of, by the way) but national TV pundits, studio hosts, and former players who admit they don't know who guys are on some teams.
---
Embiid is going to gain traction over the next few weeks. He averages the most points of any candidate, and the second-most rebounds. Once you dive in, you can find ways where Jokic is a helpful defender, and how in most instances he isn't a liability, contrary to perception. But the perception of Embiid defensively matches the reality in a perfect mirror: he's dominant.
Embiid isn't a particularly versatile defender; like Rudy Gobert he mostly plays drop coverage in pick and roll, or a variant called ICE that seeks to keep opponents from the middle of the lane. But just as Gobert's lack of versatility hasn't hurt his ability to rack up Defensive Player of the Year awards, likewise Embiid's maintenance of the rim helps him and his inability to switch on the perimeter doesn't hurt much.
His job is to patrol the paint and physically impose his will, and he does that at a high level, arguably the highest in the league or at the very least second-highest behind Gobert.
Teams simply don't challenge Embiid in the paint, and that helps the Sixers clamp down elsewhere. When you can funnel action to a defender in the paint and trust him to deter or stop those attempts, it makes defense a lot easier. The Sixers give up just 104.6 points per 100 possessions with Embiid on the floor, a mark that would be best in the NBA.
Meanwhile, Embiid's scoring and efficiency have mostly benefited from one major jump: the mid-range.
Last season, Embiid took the ninth-most mid-range shots in the league and shot just 42% on them. This year, Embiid takes the second-most in the league, and has shot 52% on them.
I'll just go ahead and tell you I'm skeptical that those marks are sustainable long-term, but Embiid is 75% of the way through the season and still shooting like this (53% in his last 10 games).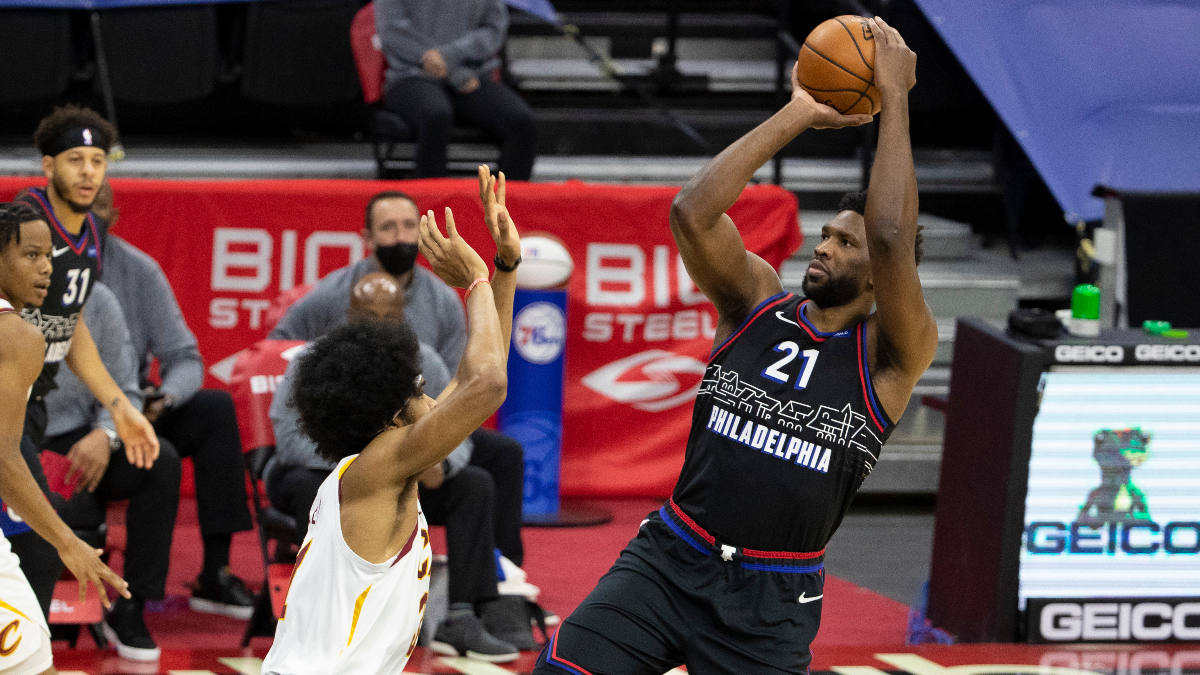 So even if there were a major drop-off immediately, it wouldn't drag down his overall numbers enough. However, you should know that the biggest reason Embiid has been so much more statistically dominant this season is his mid-range efficiency.
However, Embiid's candidacy is not limited to that. He's the most dominant post player in terms of points produced; he has 32 more points scored in the post than Jokic despite playing in 18 fewer games. Jokic is dominant in the post at 1.01 points per play (not counting passes), Embiid is at 1.09.
Including passes, of course, Jokic has him beat, between Jokic's all-time great passing and Embiid's struggle with double-team-forced turnovers. But Embiid is right there.
The Sixers are also very likely to finish at the top of the Eastern Conference and No.2 in the East at the very least. The Sixers will almost definitely finish with a better record than the Nuggets after Murray's injury. (Philly is three games up as of this writing.) The wins argument is going to be persuasive.
Let me put it this way: If a voter is predisposed to vote Embiid over Jokic, the wins argument will likely carry them. I expect Embiid to garner a decent amount of first-place votes.
If you were concerned about the number of games, here's a look at that factor. Embiid has played 36 games as of this writing, with 18 remaining. The Sixers have four back to back games remaining. Let's assume Embiid does not play in those games. That gets him to 50 games flat.
However, some of the games he missed were not due to injury and instead due to contact tracing in the health and safety protocols. Voters will factor that in.
Before the season, I asked several likely voters how many games a player needed to be in consideration for the award. They all answered the same: 55. That was before all the havoc that COVID-19 and its related protocols wreaked on the season.
So I don't expect Embiid to face serious problems under the "availability" argument if he plays 50. I don't believe he'll be docked significantly for that. However, the fact that Jokic has already played 54 is going to weigh in the minds of some voters.
Tier 2
LeBron James (+1400)
I have James considerably higher than his odds suggest he should be.
Here's the deal. James has played 41 games. If we use the same 50-games criteria that we mentioned for Embiid, he only needs to get back for nine final games.
The latest report on James suggests him returning at the end of the month of April. Last Saturday, ESPN's Adrian Wojnarowski reported James would be out an additional three weeks. That would put his return date at May 1.
The Lakers have nine games in the month of May. If he returns to the day of Woj's report (with a "roughly" caveat), he'd be in line to play 50 games, the same amount as Embiid if Embiid misses no more games but the back-to-backs.
James may very well rest a few more after his return, especially right before the postseason. However, the nature of the ankle injury means it may accelerate. Would it surprise you if James returned for the Saturday night showdown on April 24 vs. Luka Doncic and the Mavericks, would I be shocked? I would not be.
Let's be straight up, here: the voters want to give James another MVP. They want to correct what is seen as a slight with James only winning four MVPs, despite being the best player in the world over the past 14 years.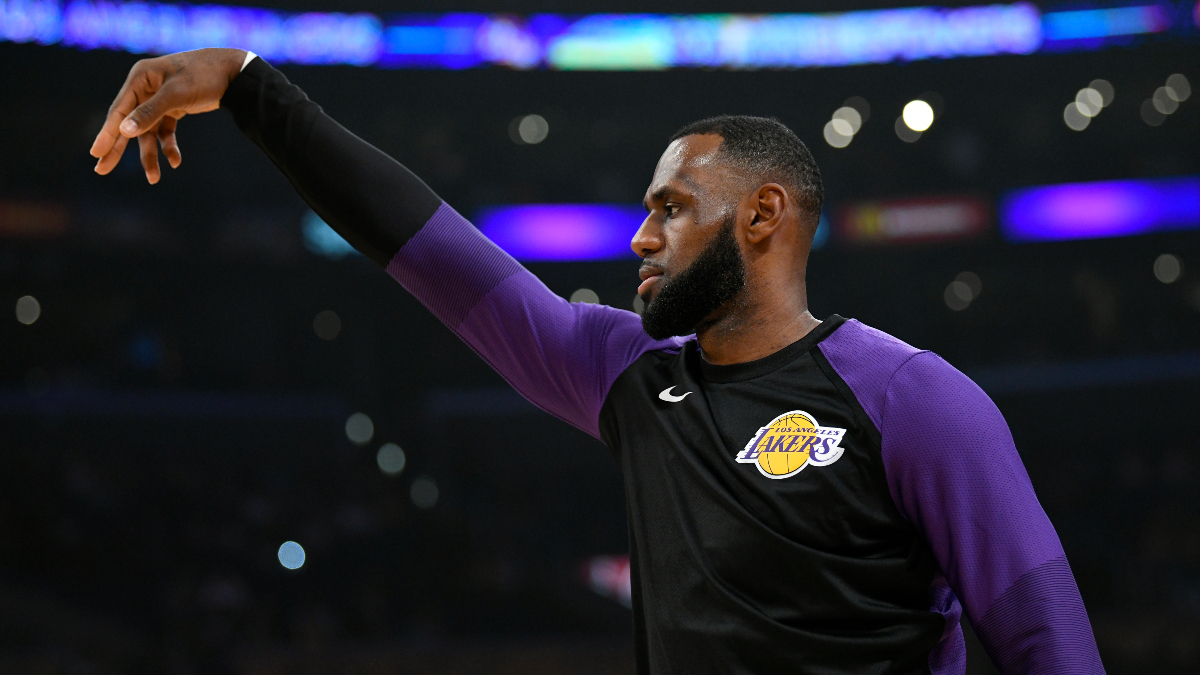 James' numbers don't add up. The most he can realistically play is around 54 games, which again, Jokic has already played. He plays on a loaded contender that won't finish in the top-three of the West, most likely.
But the narrative vote around James is as strong as I've ever seen for a player. If there is any justification for voting for him, several members of the 100-member media panel will vote for him.
If you want to know what situation looks like a James win, here it is:
James returns the week after the Mavericks game, say the home game vs. the Sacramento Kings on Friday, April 30. He plays in one of the remaining three back to backs, getting him to eight games, and 49 total.
But in those games, the Lakers move up from fifth in the West without him, all the way to tied for third, thanks to the Murray injury and the Clippers' general lack of intensity. In that span, he puts up something along the lines of 27-7-8, just one assist above his career average of 27-7-7.
The voters say that everyone has missed time this season, except Jokic, and that the Lakers' team success trumps Jokic's availability. James' heroic effort in coming back from injury to lift the team gets him a bump, and while Jokic picks up a sizable chunk, James wins the majority of first-place and second-place votes.
To me, this sounds far-fetched. He may pull the votes for studio hosts and casual analysts, but we've heard color commentator/former players like Reggie Miller sing Jokic's praise.
It's possible, but I don't think it's enough to really think James has value, even if his percentage chance of winning is higher than the 7% implied chance his +1400 suggests.
Tier 3
Damian Lillard (+1000)
Luka Doncic (+1400)
Lillard missed his window.
There was a moment, as voters were desperate to find any reason not to vote for Jokic several weeks ago, and after James and Embiid had gone down with injuries, where it was Dame's opportunity. If the Blazers had taken off, he'd be there. Everyone knows the only reason the Blazers are in any way competitive is Lillard and his crunch-time exploits.
But since then, the Blazers have gone .500 over their last 10, made no ground up in the Western Conference on the Lakers, let alone the rest of the pack, and lost to the Celtics, Heat, Jazz, Clippers, and Bucks. They are now just 9-16 vs. teams .500 or better this season.
Lillard's numbers gave him a chance; he is averaging more points and assists than LeBron, for example. But his efficiency has tailed off and he's now has the lowest eFG% of the six major candidates.
Even if the Blazers went back to Dame-Timing every opponent from here on out, it's probably not enough to get them to third in the West. Even if the Blazers made a run to fourth, without Jokic's statistical profile, it's hard to see Lillard winning, even if many voters would rather vote for him.
Portland's 29th-ranked defense is simply too heavy of an anchor on his candidacy.
---
Doncic is … interesting.
I'm tempted to not include him, I didn't have him in my top-six candidates until Harden's injury, for example. But here's where his candidacy stands. The Mavericks are four back in the loss column from the fourth-place Nuggets.
Doncic is averaging more points than Jokic, and is second in assists per game behind Jokic. He isn't the rebounder, obviously, or as efficient. But the line itself, 29-8-9 on 49-37-74 is good enough to get into the discussion.
Dallas is 13-8 since March 1. They need one little run, just a solid prolonged winning streak to make a real run for the No. 4-seed. Like with Lillard, if the Nuggets slip after the Murray injury and the Mavericks make a run, that might get him seriously into the conversation.
Essentially, the Doncic argument is based on three pillars:
The statistical profile
His importance to what has looked like a pretty mediocre team, if they wind up fourth in the West
Recency bias
Do not discount that last one.
Lasting impressions have mattered in MVP conversations. Russell Westbrook won the 2017 MVP largely on the back of the game vs. Denver where he a. clinched averaging a triple-double, b. clinched a playoff spot for the Thunder, basically, and c. dropped 50-16-10.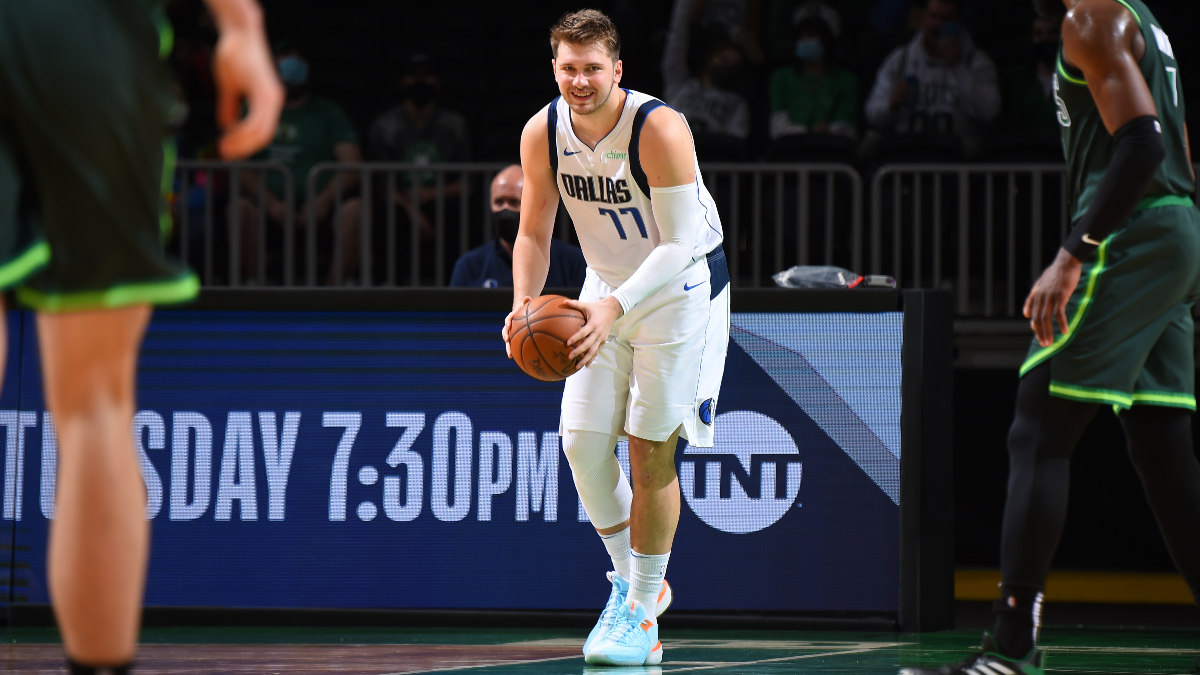 As much as I yell every season about how the games early in the season count just the same as the late ones, there is an inescapable feeling that the late games matter more. (This is especially dumb considering how many teams are injured/resting later in the year but I digress.)
Most voters are not going to examine the concept of recency bias to try and avoid it, and if Doncic were to dominate over the last month of the season, he will absolutely get into the convo.
But the Mavericks after a really good run are just 6-4 in their last 10. They keep struggling to really get on a roll, and Kristaps Porzingis regularly misses games.
You are having to bet on that happening before evidence of it arises in order to get value on Doncic. It wouldn't shock me to see Doncic go from +1400 as of this writing to +400 or shorter, but with cash outs unlikely the rest of the way at various books, there's no real value.
I'm not saying Doncic can't win it, but he needs so many things to go his way that the path seems too difficult to bet.
Tier 4: What Could Have Been
James Harden (+1000)
I wrote on why Harden is unlikely to get the votes here. That was before his hamstring injury.
Harden was facing a downgrade due to how the Houston situation played out and his performance there, a downgrade due to the amount of talent on the Nets where he's not even the best player (Durant) and a downgrade due to how little the Nets care about the regular season.
On top of that, Harden's numbers simply don't rack up, especially when you account for pace.
Harden realistically shouldn't even be at this number, and I'm a little surprised he's still on the board. Harden has only played in 42 games.
Even if he returns next week, his absences will loom larger than James' or Embiid's due to the nature of them, prior to this hamstring injury, and hamstring injuries are notoriously tricky and prone to re-injury.
---
Steph Curry (+10000)
This number is wrong, it should be closer to Harden's 10-1 but there still isn't value. The Warriors are eight games back in the loss column from the Nuggets in fourth.
The Warriors just aren't good enough to climb out of the hole and really make a run to compensate for the record, despite Curry doing Curry things.
The Warriors got housed by 50 by the Raptors without Curry a few weeks back, then he comes back and drops five straight games of 30-plus points, including 53 points vs. the Nuggets.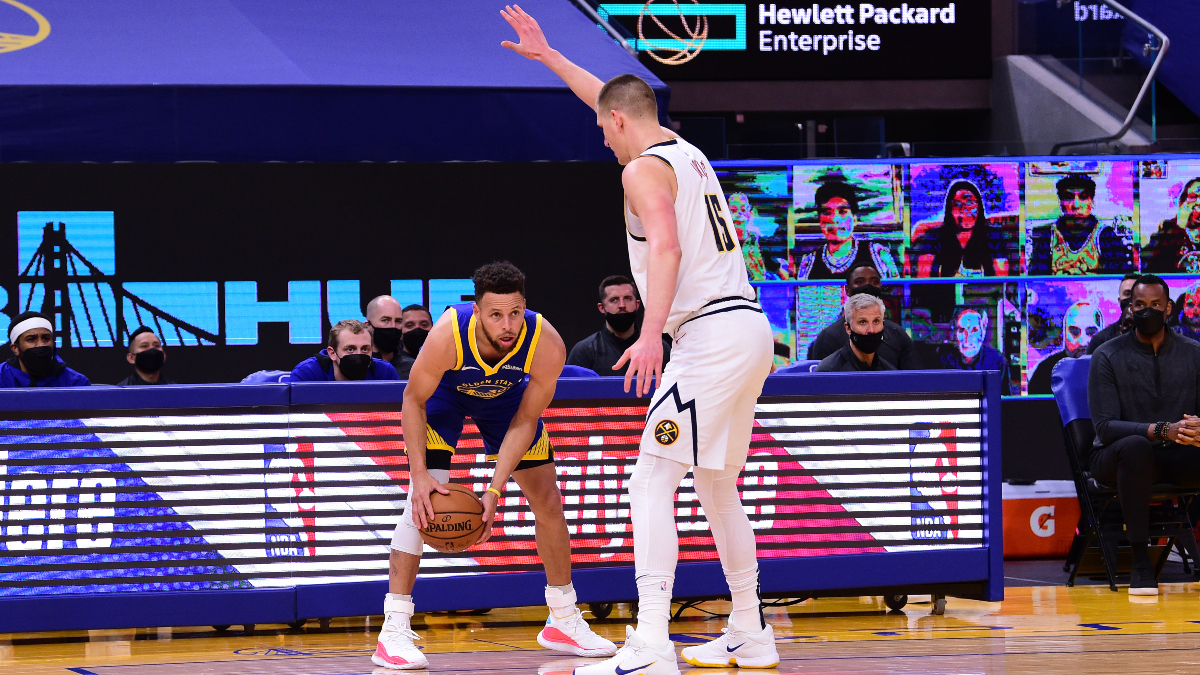 That's a pretty good argument. But with Curry this season, the Warriors are still just 25-21.
Curry simply hasn't lifted this team. If the argument was that Curry could lift any team to be a playoff team on his own, this season is a pretty good proof of concept (though Draymond Green has only missed five games where Curry played this season). But he hasn't lifted a team with Green, Wiggins, Oubre, and the rest to a top-five seed.
Curry is another player the media loves and wants to vote for, but even with the 3-point exploits, the team performance simply isn't there.
---
Giannis Antetokounmpo (+1100)
Giannis has to be on the list. I can't keep him off. He's second among the candidates in scoring, he's first in rebounds, he's shooting 56.5% from the field. He's been a beast as always.
No one's voting for him.
The Bucks aren't top-two in the East and even if he got there, people will look at the fact that it feels like the Nets are the best team in the conference. Milwaukee hasn't been as dominant, and as we've said so often, only three players have ever won back-to-back-to-back MVPs, and none since Bird in '86.
There is no amount of statistical accomplishment that would help Giannis past the narrative bias this year, and even if there was, Jokic has him beat soundly on that front.
Schedule data courtesy of Positive Residual.
Are you looking for a safe, reliable, trustworthy sportsbook? Check out our ratings of the best sportsbooks and their current sign-up offers for new customers.