NASCAR All-Star Race Format: Turn This Exhibition Into a Sports Betting Extravaganza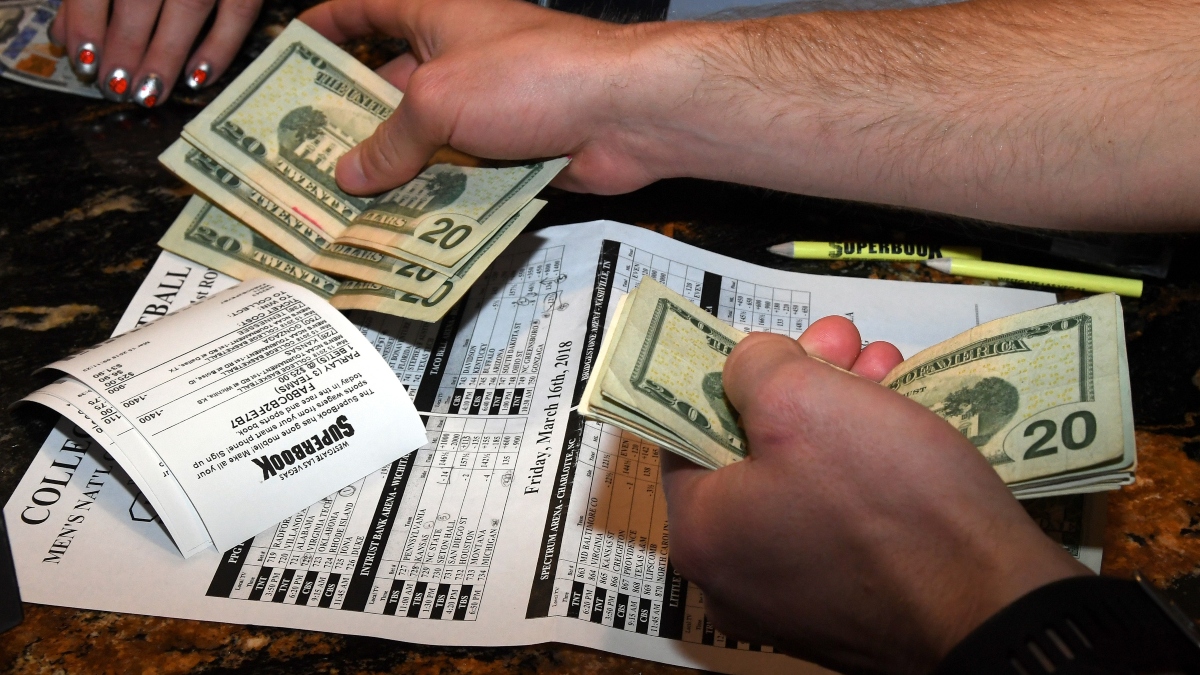 In recent years, NASCAR has made plenty of changes trying to spice up its All-Star event. From stages to special tires to new rule packages, the sanctioning body has thrown everything at the All-Star Race in order to up the excitement level.
Unfortunately for NASCAR, it has yet to find the right formula to make this a must-see event. Now, I'm not saying that it's bad — in my opinion NASCAR's All-Star event is better than any of those offered by the four major sports, and it's not really close.
But this doesn't mean that it can't be improved, and at the very least NASCAR has shown a willingness to be very aggressive trying to make it better.
And now with sports betting legalization sweeping the country, integrating a little "action" among fans and even between drivers could really turn up the heat in ways that would be great for an exhibition race.
With this in mind, here's my three-step plan to improving the NASCAR All-Star Race by making it a sports betting extravaganza.
NASCAR All-Star Race Format Changes
1. Move the race to Las Vegas
Las Vegas Motor Speedway should be the new home of NASCAR's All-Star Race.
Las Vegas is synonymous with betting and it will likely be easier for fans, sponsors and media networks to get on board considering the sport's largely conservative roots, even as legalized sports betting is expanding across the country.
Obviously, Vegas already has the NASCAR betting infrastructure ready to roll with plenty of sportsbooks to place wagers on the race, and even mobile betting apps that allow bettors to wager anywhere inside Nevada's borders, including at the track itself.
Entertainment value
The All-Star Race should ooze star power, and what city is more loaded with star-driven entertainment than Las Vegas? Part of the draw of an event like this should be concerts, celebrity appearances, parties in and around the racetrack, etc.
It should be no problem getting musical acts, celebrities, etc. to the event, which would only raise the profile of the race.
The weather
In addition, the weather in Vegas is gorgeous in May. According to Vegas.com, the average high is 88 degrees with the average low at 60 degrees. Perfect conditions for a day at the racetrack.
So move the event to Sin City and back to its traditional date of the weekend before Memorial Day.
2. Encourage NASCAR betting
This is what truly excites me about the prospect of an All-Star Race at Las Vegas Motor Speedway. The beauty of this event is that the structure prevents it from being a long, boring green-flag race because it's split into multiple stages with breaks in-between.
The stages not only do a good job of breaking up the race to ensure it doesn't get too strung out, but it also gives sportsbooks an opportunity to post updated in-race odds and bet types, and fans the time to bet on those before the start of the next stage.
Offer bets that keep fans engaged
Because it's an exhibition event, NASCAR and sportsbooks can get more creative with bet types to keep fans and bettors engaged throughout the entire race.
For example, offer odds on which team will have the fastest pit stop throughout the event. A driver could be running 15th the entire race, but if you bet on that team to have the fastest four-tire stop, you'll still be paying extremely close attention.
We can even think a little more outside of the box as well. Formula 1 offers one bonus point to the driver who runs the fastest lap during an entire event. Because cars get so strung out in F1, this offers interesting strategy opportunities because there are situations late in races where drivers can pit for fresh rubber and not lose any positions in the running order.
So, if a driver is running fourth and has a huge lead over the fifth-place car late in the race, why not pit for tires and try to put up a blistering lap to snag that bonus point?
Because the racing is much closer, this would never work in a NASCAR points-paying race, but it could in an All-Star event that is basically win or go home. Put up $100,000 to the driver/team that runs the fastest lap.
If there's a driver a couple of laps down late in the race, why wouldn't that team slap on four fresh tires, pump up the air pressures and take a shot at the fastest lap? Shoot, even cars toward the back of the running order with no real chance to win might jump at the opportunity.
And of course, offer odds on which driver will put up the fastest lap and you have fan engagement up until the very final circuit, especially if fans are aware of the fastest laps run in real-time.
Fastest pit stop and quickest lap are just two ideas I came up with, but I'm sure giving minds much sharper than mine a year to prepare would result in many more fun and interesting bets to offer.
3. Encourage side bets between drivers
I'm not sure what NASCAR's tolerance would be between drivers wagering real cash, but there are plenty of other ways to up the stakes.
For example, wouldn't you love to see two drivers who truly don't like each other, like Brad Keselowski and Kyle Busch, have a little side action on the All-Star Race? Like, whichever driver finishes behind the other has to spend a day doing yard work for the winner of the bet?
And even drivers who do like each other, like Ryan Blaney and Bubba Wallace, get into it from time to time, as evidenced below.
Atleast that one will finish on the lead lap. https://t.co/rm1DLKJtHT

— Ryan Blaney (@Blaney) April 11, 2019
The bottom line is that All-Star events are supposed to be fun and for the fans.
By moving NASCAR's event to Las Vegas and integrating sports betting, fans will be much more invested.
And if fans don't want to bet … who doesn't have fun in Las Vegas?
Are you looking for a safe, reliable, trustworthy sportsbook? Check out our ratings of the best sportsbooks and their current sign-up offers for new customers.