The Biggest Bets on the 2021 NFL Draft So Far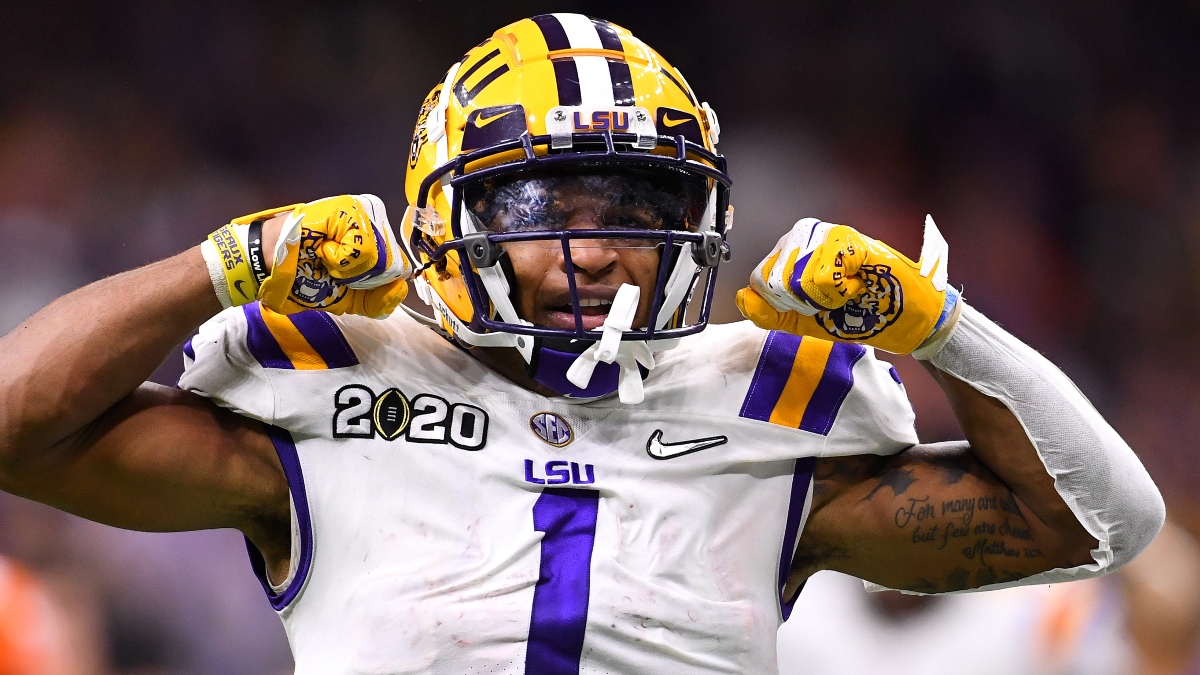 The first reported six-figure NFL Draft bet is in.
On April 19, DraftKings took a $100,000 bet on Mac Jones to be the third pick in Thursday's draft, which would net $175,000.
At time of publish, Trey Lance was the betting favorite to go No. 3 at DraftKings at -150. Jones was +125.
1 p.m. ET Update
The biggest overall market for tonight's NFL draft is without a doubt the third pick overall, but the biggest bets are on the No. 1 pick.
Wait, really?
Yes. Everyone's going with the free money theory. Three of the top bets we've found at sportsbooks are all on Trevor Lawrence to the Jaguars.
Yes, nearly all sportsbook still have the prop up, albeit at -10,000 (risking $10,000 to win $100).
The biggest bet we've found is at BetMGM. A bettor caught Lawrence at -1250 and will net $4,000 off his $50,000 bet if NFL commissioner Roger Goodell calls the former Clemson Tigers quarterback's name first.
PointsBet's top three bets are also on Lawrence.
$18,000 to win $180.
$15,500 to win $155.
$8,500 to win $85.
Free money is free money, but those bets are hard to wrap their head around.
_BookPromo=409
Other Big Bets
Some of the other biggest bets on the NFL Draft are also "free money" — like Ja'Marr Chase to be the first wide receiver selected, at
$10,000 to net $800 on Ja'Marr Chase to be first WR (BetMGM)
$8,000 to net $1,600 on Ja'Marr Chase to be first WR (William Hill)
$8,000 to net $2,460 on Patrick Surtain Jr. to be first CB (William Hill)
$4,000 to net $2,667 on Chargers to pick an offensive lineman first (PointsBet)
$4,000 to net $2,758 on Jaylen Waddle under 11.5 pick (PointsBet)
Are you looking for a safe, reliable, trustworthy sportsbook? Check out our ratings of the best sportsbooks and their current sign-up offers for new customers.