NBA Player Prop Bets, Picks: 3 Picks for Jazz vs. Clippers Game 3, Including Donovan Mitchell & Kawhi Leonard (Saturday, June 12)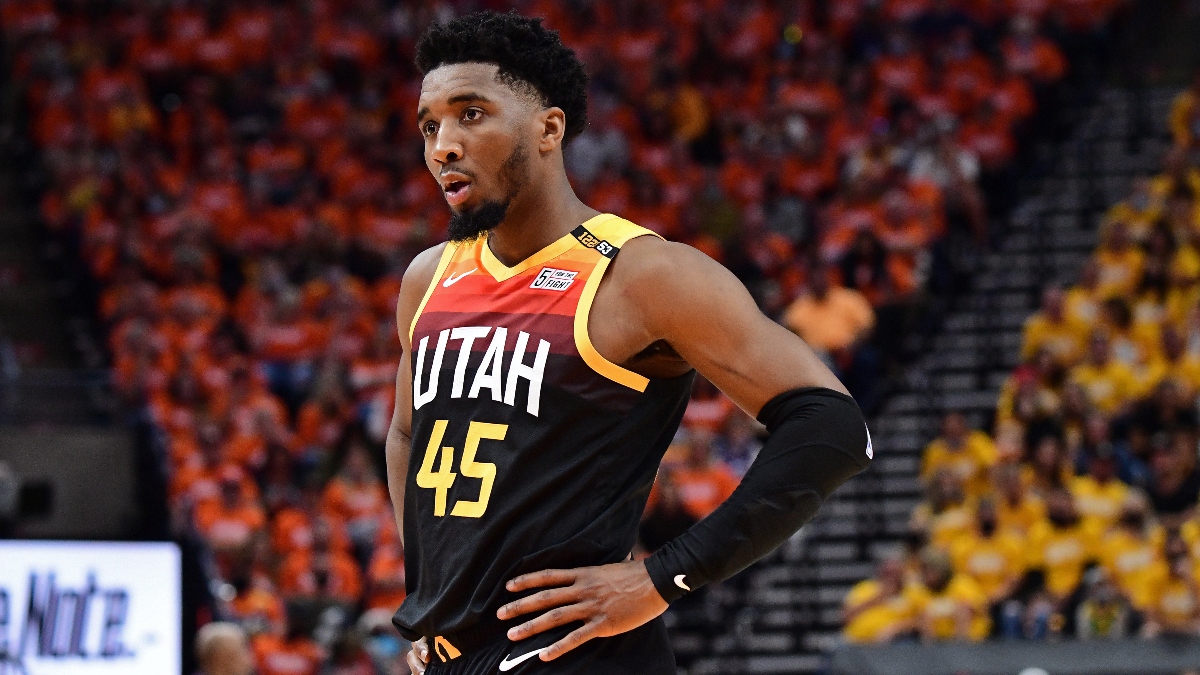 There is only one game on tap Saturday night and it's a pivotal Game 3 between the Utah Jazz and Los Angeles Clippers. The Jazz are in the driver seat thus far, jumping out to a 2-0 series lead with the opportunity to put this series out of reach going up 3-0. No team in NBA history has overcome a 3-0 deficit to win a seven-game series. But two teams(1994 Nuggets and 2003 Blazers were able to crawl their way back to even a series at 3-3, only to lose Game 7.
The Clippers lost the first two games of the series by a combined nine points but Vegas has Los Angeles as -4.5 favorites heading into tonight's matchup. In a must-win game for Los Angeles, I'm riding the over on a couple of combo markets with Donovan Mitchell and Kawhi Leonard. And, backing Bojan Bogdanovic to hit three 3-pointers in Game 3.
For those who are new to this article, we'll be using the Action Labs Player Prop tool to compare our NBA projections to the props posted at a variety of sportsbooks. Each bet is then graded on a scale from 1-10, with 10 being the best possible grade.
Below, I have laid out three prop bets that I'm playing, the case for each bet and the best books to find odds on those player props.
NBA Player Props & Picks
Bojan Bogdanovic over 2.5 3-pointers Made (+140)
| | |
| --- | --- |
| Jazz vs. Clippers | Clippers -4.5 |
| Time | 8:30 p.m. ET |
| Best Book | DraftKings |
The theme of the series so far has been clear out and watch Donovan Mitchell go to work. It's been successful, as the Jazz look to keep the foot on the gas heading into Game 3. Bojan Bogdanovic has also been a thorn to the Clippers.
He's played exceptional defense on Kawhi Leonard while continuing to drop bombs from 3-point land. I'm buying into his 3-point market tonight at plus-odds because with LA keying in on stopping Mitchell, the Bosnian assassin should find plenty of open looks from distance.
Bogdanovic has cleared 2.5 3-pointers made in four straight games. Over that span, he is averaging 3.0 3-pointers made per game. He's shooting 55% from beyond the arc through two games in the Western Conference semifinals while attempting at least five triples in each of the last four games.
Donovan Mitchell is easily the best player in the series thus far. He's been just as effective scoring the basketball as Luka Doncic was in the Clippers' first series — and Ty Lue would be wise to throw the kitchen sink at Mitchell if Los Angeles wants to make the series competitive.
If Mitchell sees more double teams and the Clippers aggressively hedge in the pick and roll, this should force Mitchell to move the ball to his teammates. This bodes well for Bogdanovic who, according to PBPStats, is the second-most assisted player by Donovan Mitchell in the Playoffs. Of Mitchell's 32 assists in the postseason, 56% of his dimes went to forwards Royce O'Neale and Bojan Bogdanovic.
Bogdanovic is averaging 2.5 3-pointers made on the road in the postseason and with the Jazz averaging 18 3-point attempts per game in the Playoffs, I'm taking the over. Our Action Labs Tool projects Bogdanovic to hit 2.7 3-pointers and with a bet quality of 8.
_BookPromo=49
---
Kawhi Leonard over 40.5 Points + Rebounds + Assists (-111)
| | |
| --- | --- |
| Jazz vs. Clippers | Clippers -4.5 |
| Time | 8:30 p.m. ET |
| Best Book | FanDuel |
The Clippers can't be counted out. While their back is against the wall, they've proven capable of overcoming a 2-0 deficit. The main reason they were able to do so, is the two-time Finals MVP, Kawhi Leonard.
Call me crazy, but I'm not ready to give up on the Clippers despite how well Utah has looked in their first two games of the Western Conference semifinals. I'm a believer in talent. Though Bojan Bogdanovic has been playing lights out defensively, Leonard is primed to make an impact on the series in Game 3.
His combo market sits at 40.5 and I'm betting on Kawhi to smash. Leonard surpassed 40.5 points + rebounds + assists in three of his last four games at the Staples Center. Across those four games, he's averaged 42.2 in total.
Recently, the Claw has played well as a favorite too. According to Fansure, Kawhi Leonard has exceeded 40.5 points + rebounds + assists in six of his last seven games as a favorite. The Clippers remain 5-point favorites heading into Game 3, and given what's at stake, expect the 5x All-Star to fill up the box score.
While his last two games look troublesome, producing an average of 31.5 PRA, Leonard came out and dropped 36 points with eight rebounds, and three assists when down 0-2 against Dallas in the Clippers opening-round matchup. Another positive anecdote is that his usage rate remains steady at 25.6% through the first two games of the series per NBA Advanced Stats. He's yet to play 40 minutes in this series, but with the pressure of Game 3 looming, he'll need to be on the court.
He's averaging 41.3 minutes at home in the Playoffs and is producing better counting stats overall. When compared to on the road this postseason, Leonard's assist rate goes up from 17.2% to 24.5%. His rebound rate also increases from 11.3% to 16.4%.
The increase in assists and rebounds on his home turf along with the need to produce buckets lends itself to a positive game script for Leonard to exceed market expectations. With different officiating for Game 3, Leonard can hopefully stay out of foul trouble (4 fouls in both games) long enough to be in the court as much as possible.
Our Action Labs Projections tool has Leonard delivering 43.6 points + rebounds + assists on his home floor and with the series seemingly on the line, I'm banking on Kawhi surpassing his combo market in Game 3.
_BookPromo=24
---
Donovan Mitchell over 9.5 Rebounds + Assists (-102)
| | |
| --- | --- |
| Jazz vs. Clippers | Clippers -4.5 |
| Time | 8:30 p.m. ET |
| Best Book | FanDuel |
I touched on the Clippers' expected game plan to limit Donovan Mitchell offensively in Game 3. Not saying they'll be able to, but with the Clippers back against the wall, their best chance is to force other Jazz players to make plays.
Spida Mitchell is willing Utah through two games, posting a ridiculous 41 points along with 4.5 rebounds and 3.0 assists across 37.8 minutes per game. He's been the primary scoring and facilitating option for the Jazz and rightfully so. The man is averaging a usage rate of 42.1% against the Clippers in the second round thus far.
These days, Mitchell is drawing comparisons to Dwayne Wade mixed with Joe Dumars. It's becoming increasingly harder to debunk because his game squarely puts him into the mold of the two Hall of Fame inductees. But, even with the Clippers ranking 10-out-of-16 in Defensive Efficiency in the Playoffs, they have several capable defenders to try their hand at checking Mitchell.
Clippers head coach Ty Lue stated, "We have to do a better job with our individual defense taking the challenge one-on-one. That's the first thing. We know they thrive on drive-and-kicks, getting to the paint and making plays, so we've gotta do a better job of closing out to their other guys and keeping them under control."
This statement alone is putting an opening challenge to his team to take on Mitchell head-on.
While Mitchell has been very successful in scoring, he hasn't had to get others involved because he simply can't be stopped. I think that changes a bit in Game 3. Through the first two games, Mitchell has averaged 7.5 rebounds and assists.
With Mike Conley ruled out again on Saturday and the Clippers likely deploying more bodies and attention to Mitchell, this is a good spot to align with his rebounds and assists market at 9.5. In 11 games this season without Conley in the lineup, Mitchell's assists and rebounds jumped to an average of 10.8 per game. With Conley active, that number falls to 9.4.
Expect the Clippers to gameplan around Mitchell having to create for others and that's exactly why our Action Labs Projections tool has him amassing 11.6 rebounds and assists in Game 3.
With a bet quality rating of 10, I'm riding with Donovan Mitchell to make an impact even if it's not in the scoring department.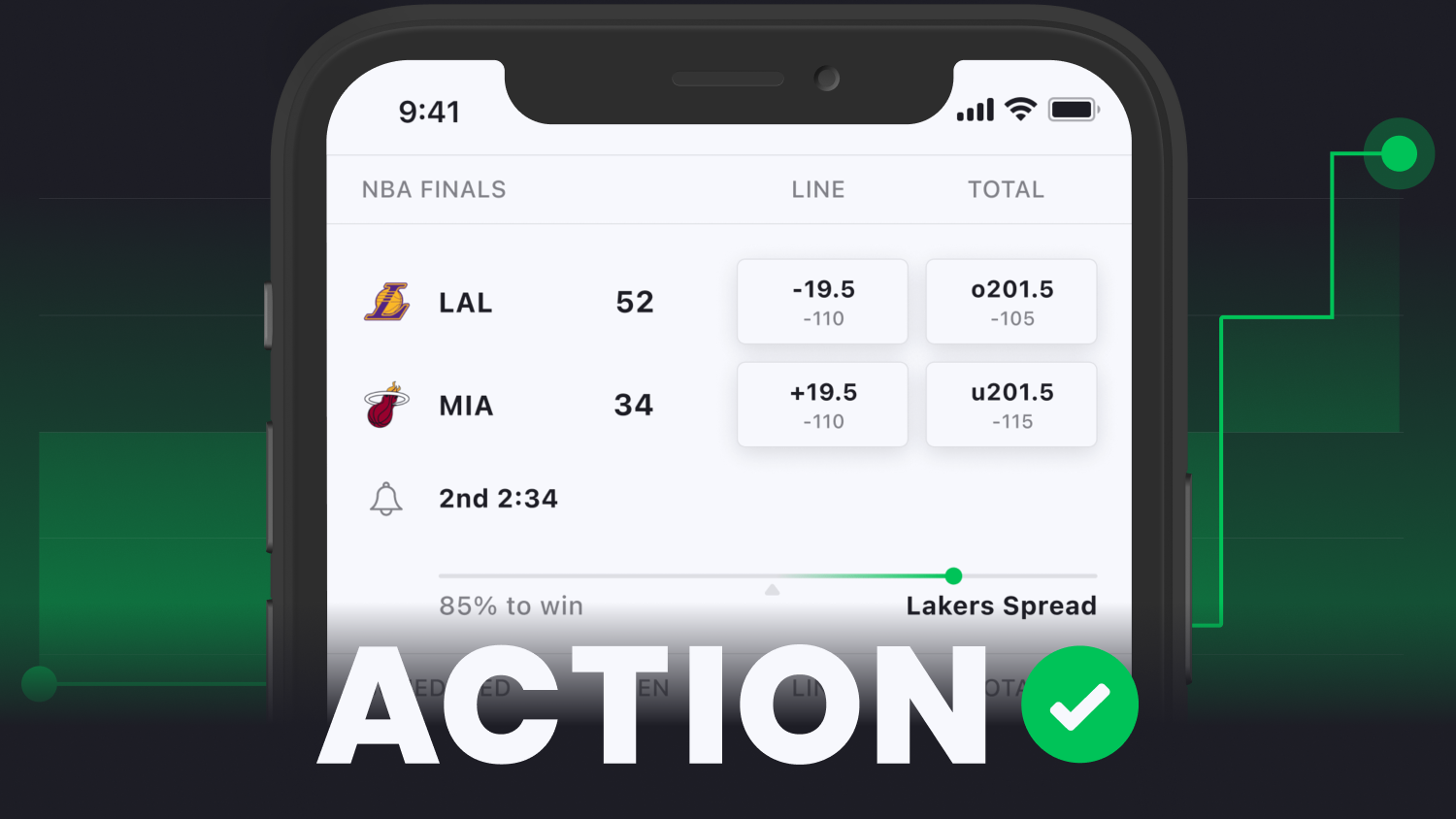 The must-have app for NBA bettors


Free picks from proven pros

Live win probabilities for your bets
Are you looking for a safe, reliable, trustworthy sportsbook? Check out our ratings of the best sportsbooks and their current sign-up offers for new customers.