Fantasy Baseball Closer Report (July 12): Trade Deadline Creates Uncertainty For Several Late-Inning Arms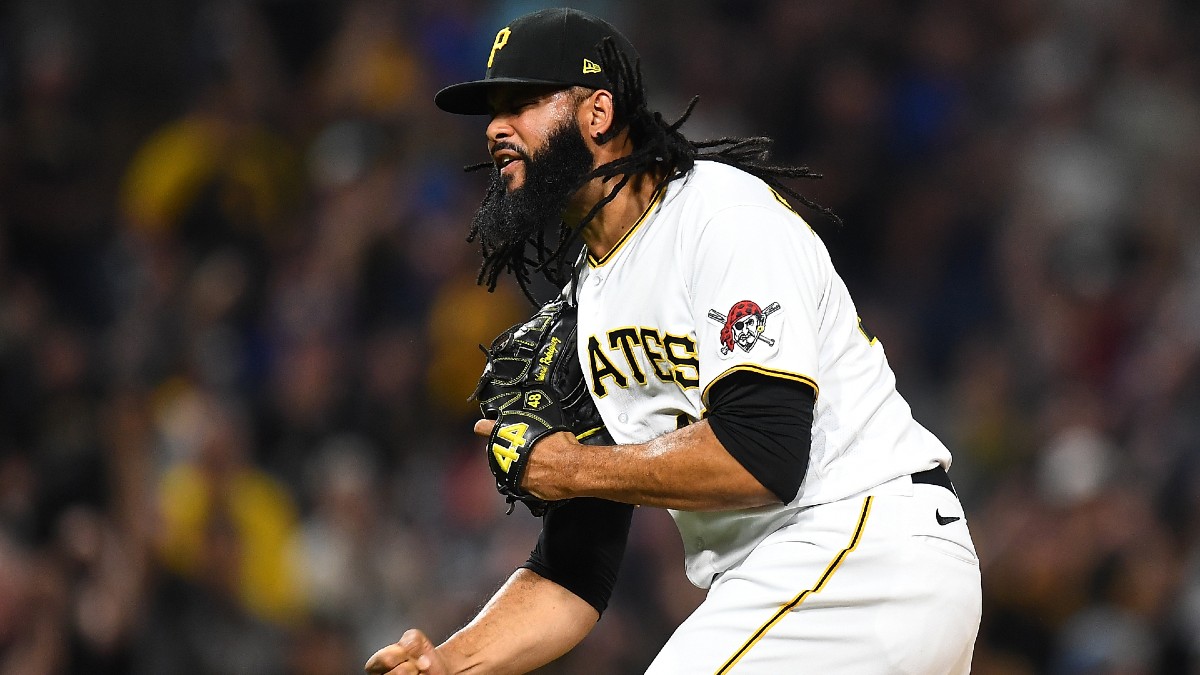 Fantasy baseball players are always on the hunt for saves. So every other week during the Major League Baseball season, we'll be checking in on the backends of each team's bullpen. Whose job is steady? Whose is uncertain? Who is waiting in the wings and ready to poach some saves? 
We'll break it all down below in different categories, ranging from those who have their job locked down to speculative adds worth keeping an eye on. 
Like with position players and pitchers, there is down time with the All-Star break. Now is a time to take a break from daily roster analysis and enjoy a breather, but not until you make a few decisions before enjoying the days off. 
Locked In 
Cole Sulser – Baltimore Orioles 
Matt Barnes – Boston Red Sox 
His 2020 meltdown is a distant memory. Barnes inked a two-year contract extension to stay with the Red Sox. The deal also includes a club option for 2024. 
Liam Hendriks – Chicago White Sox 
Ryan Pressly – Houston Astros 
Raisel Iglesias – Anaheim Angels 
Iglesias has 19 saves at the break and has been one of the bright spots in another tumultuous season for the Angels. 
Lou Trivino – Oakland Athletics 
Kendall Graveman – Seattle Mariners 
Graveman has to be one of the top-five surprises of the Mariners' season. He has allowed three earned runs and two homers in 28 1/3 innings.  
Diego Castillo – Tampa Bay Rays 
Ian Kennedy – Texas Rangers 
Fantasy players will be on hug watch as the trade deadline looms. Kennedy is one of the most likely players to be traded. 
Jordan Romano – Toronto Blue Jays 
Romano locked down his seventh save July 11 but has allowed runs in two of his last three appearances.  
Joakim Soria – Arizona Diamondbacks 
Some stability is welcomed here, but Soria will always be an adventure. It would not be shocking if he gets moved before the end of July. 
Will Smith – Atlanta Braves 
Craig Kimbrel – Chicago Cubs 
Daniel Bard – Colorado Rockies 
Kenley Jansen – Los Angeles Dodgers 
Yimi García – Miami Marlins 
Josh Hader – Milwaukee Brewers 
Hader has had some issues of late. In his last four appearances, the lefty has one save, one blown save, and two losses. He has also allowed runs in three of those four outings. 
Edwin Díaz – New York Mets 
Aroldis Chapman – New York Yankees 
Ranger Suárez – Philadelphia Phillies 
The Phillies' bullpen is brutal, so play Suarez knowing that he could lose the role quickly. 
Richard Rodríguez – Pittsburgh Pirates 
Another "hug watch" candidate worth keeping an eye on.
Mark Melancon – San Diego Padres 
Jake McGee – San Francisco Giants 
Alex Reyes – St. Louis Cardinals 
Only two relievers have more innings pitched and double-digit saves: Tyler Rogers and Lou Trivino. 
Brad Hand – Washington Nationals 
Closer Committees 
Heath Hembree, Amir Garrett, Josh Osich and Ryan Hendrix – Cincinnati Reds 
Easily the worst closer situation in baseball and the Reds are somehow in playoff contention. It's difficult to imagine the Reds not adding to the bullpen if they plan on making a push. 
James Karinchak and Emmanuel Clase – Cleveland Indians 
Gregory Soto and José Cisnero – Detroit Tigers 
It does not matter which side of the rubber the Tigers' closer pitches from. They are both inconsistent. 
Scott Barlow and Greg Holland – Kansas City Royals 
Taylor Rogers and Hansel Robles – Minnesota Twins 
The closer situation is one of many aspects of the Twins season that has gone awry. 
Injury Opportunities 
It's a clean slate heading into the break. 
Next Man Up Adds 
Paul Sewald (SEA) 
Pete Fairbanks (TB) 
Chad Green (NYY) 
Chapman has been hittable. Green has been very good for a long time and could steal opportunities. 
Mike Mayers (LAA) 
Paul Fry (BAL) 
The southpaw should get opportunities against lefties with Sulser producing mixed results. 
Chris Martin (ATL) 
Andrew Chafin and Dan Winkler (CHC) 
Should Kimbrel be traded, the duo has been Chicago's best high-leverage pair ahead of the longtime closer. 
Carlos Estévez (COL) 
Archie Bradley (PHI) 
Tyler Rogers (SF) 
Are you looking for a safe, reliable, trustworthy sportsbook? Check out our ratings of the best sportsbooks and their current sign-up offers for new customers.