Week 1 NFL Matchups Breakdown: Betting, Fantasy, DFS Previews For All 13 Sunday Games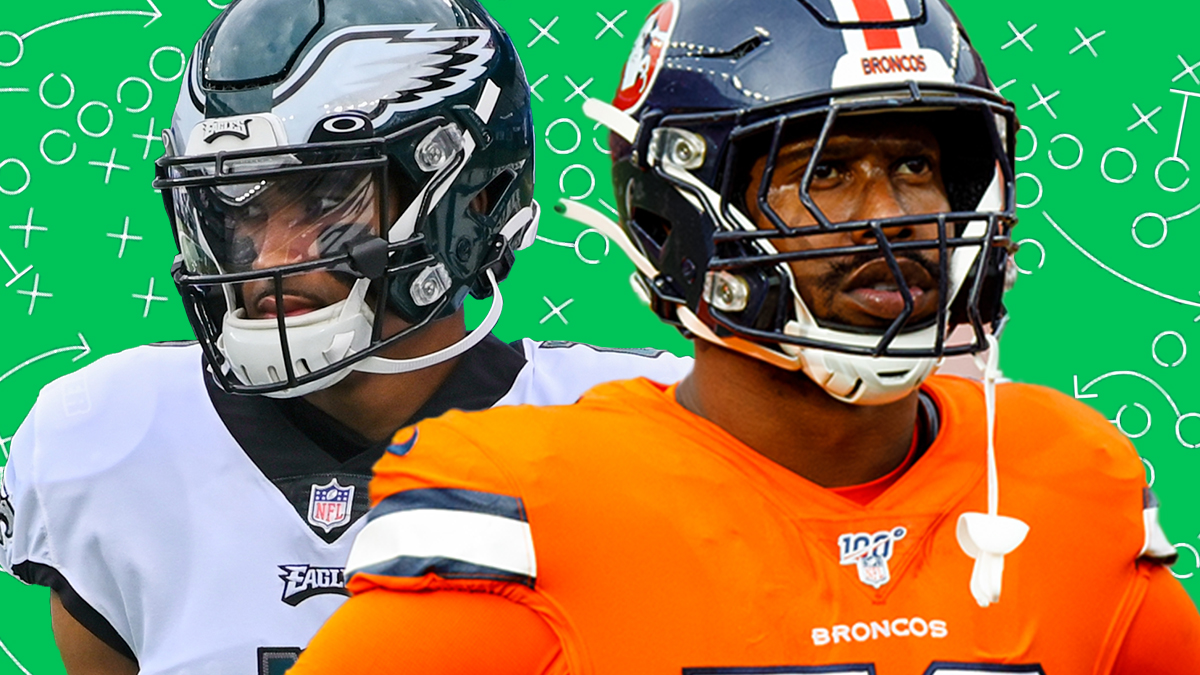 NFL betting and fantasy football analyst Chris Raybon debuts the Week 1 version of his new weekly matchups breakdown below, complete with betting and fantasy (including DFS!) takeaways for each. » Jump to recap of picks and plays
---
Week 1 NFL Previews
---
_PromoID=[5576, 1217, 5577]
---
Steelers at Bills
Steelers Odds
+6.5 (-110)
Bills Odds
-6.5 (-110)
Over/Under
48.5
Time
1 p.m. ET
TV
CBS
Odds via DraftKings. Get up-to-the-minute NFL odds here.
The Bills won this matchup, 26-15, in late December 2020 with the help of a pick-six from cornerback Taron Johnson on Ben Roethlisberger.
Josh Allen was 10-of-14 for 130 yards with 1 touchdown and 0 interceptions when throwing to Stefon Diggs, but 14-of-29 for just 108 yards with 1 TD and 1 interception when targeting receivers not named Stefon Diggs. Diggs is a nice contrarian play in GPPs. And if Emmanuel Sanders (questionable, foot) sits, Gabriel Davis could be a 100% snap player — Cam Sutton would likely move inside in the nickel, and Davis would likely match up with newly-acquired Ahkello Witherspoon, who graded out as a top-six corner last season at PFF but has now been discarded by two teams (San Francisco and Seattle) over the past nine months.
The matchup looked better on paper before Witherspoon was acquired, but Davis would still be worth a flier based on volume. Buffalo ran for 75 yards on 20 carries in the matchup last season, and with the uncertainty regarding the share of snaps for Zack Moss vs. Devin Singletary, I'm avoiding the Bills backfield this week in DFS, props, etc.
Ben Roethlisberger's elbow looked better this preseason than it has all of 2020, which bodes well for a turnaround from the lackluster performance than he had last season in Buffalo (21-of-37 for 187 yards, 2 TDs, 2 interceptions).
Both Bills outside corners ranked top-35 among 121 corners in PFF's grades, while nickelback Johnson ranked a middling 60th. Though Johnson got the pick on Roethlisberger, he still gave up the most catches (5) and yards (54) of any Bills defender that day.
This sets up well for JuJu Smith-Schuster, who ran 85.3% of his routes from the slot last season.
Though I expect new Steelers offensive coordinator Matt Canada to incorporate more of a downfield passing game than Randy Fichnter did last season — raising Smith-Schuster's aDOT of 6.8 in the process — I still expect Smith-Schuster to be the primary slot receiver. With Diontae Johnson (14) and Eric Ebron (7) combining for 21 drops last season, Smith-Schuster is still Roethlisberger's most reliable receiver. He led the Steelers in catches (6) and yards (55) in the first matchup.
There are still questions about the offensive line — PFF grades it No. 31 heading into the season — but rookie running back Najee Harris should be able to make up for its deficiencies better than last season's stable of backs were thanks to his ability to gain yards after first contact. He's a good mid-range contrarian play in GPPs.
---
Jets at Panthers
Jets Odds
+4 (-110)
Panthers Odds
-4 (-110)
Over/Under
44
Time
1 p.m. ET
TV
CBS

Odds via DraftKings. Get up-to-the-minute odds here.
The Jets plan to rotate in 5-6 cornerbacks on Sunday, which translates to: "We have no corners."
The Jets can't get pressure and can't cover, so the stage is set for Sam Darnold to get revenge on his former team.
Panthers wide receivers D.J. Moore and Robby Anderson are both in play for cash games. Moore had at least 4 catches and 50 yards in 12-of-15 games last season, so he should be a safe bet for a double-digit PPR floor. Anderson was a bit more boom-or-bust from a yardage perspective (55-plus yards in 10-of-16 games), but he also saw steady volume, failing to catch at least 4 passes only twice.
Anderson and Darnold have hooked up for touchdowns on 11-of-163 career attempts. That 6.75% rate easily outpaces Anderson's career mark with all other QBs (3.74%) as well as Darnold's career mark to all other receivers (3.44%).
With Jamison Crowder on IR and Keelan Cole (questionable, back) banged up, rookie receiver Elijah Moore could hit the ground running. Moore has a better matchup than Corey Davis, as Davis will likely see a lot of Donte Jackson, who ranked 25th out of 121 in PFF's cornerback grades, but Davis is in play for GPPs as the projected team leader in targets and air yards for this game against a pass defense that finished 23rd in DVOA a year ago.
The Jets backfield is a stayaway for now, as promising rookie Michael Carter has been banged up and is listed fourth on the team's unofficial depth chart.
If the true competition for snaps is between Tevin Coleman and Ty Johnson, I'd bet on Johnson.
Coleman has drawn the usual praise from beat writers seeing him for the first time, but he hasn't done much of note on an NFL field in years. His yards per touch dropped from 5.4 in 2018 to 4.6 in 2019 to 2.7 in 2020. Johnson, meanwhile, showed signs of life when thrust into a bigger role late in the season, highlighted by a 24-touch, 117-yard, 1-TD outing against the Raiders.
---
Jaguars at Texans
Jaguars Odds
-3 (-115)
Texans Odds
+3 (-105)
Over/Under
45.5
Time
1 p.m. ET
TV
CBS
Odds via DraftKings. Find up-to-the-minute NFL odds here.
James Robinson is a top-eight RB this week and is way too cheap against a Houston defense that finished 29th in run defense DVOA and allowed the seventh-most schedule-adjusted receiving yards per game to running backs (41.8) last season.
Of the three Jags receivers, D.J. Chark should spend the most time in the coverage of Vernon Hargreaves II, whose coverage grade ranked 117th of 121 qualified corners last season. Marvin Jones should see more of Terrance Mitchell (35th) while Shenault should see Desmond King Jr. (40th).
Even though I like Houston to pull the upset here, I'm not sure this profiles as a pass-heavy script for Trevor Lawrence. It's his first start, it's on the road, and no team comes into a matchup with Tyrod Taylor thinking they have to light up the scoreboard.
I wouldn't be surprised if the Texans get the win here.
Their makeup is not of your typical "bad team," as they're one of the NFL's oldest rosters and have a bunch of guys who should be motivated playing on one-year contracts.
The jury is out on what kind of leader new head coach David Culley will ultimately be, but he's spent the last decade coaching under some of the best in the NFL: Andy Reid, Sean McDermott, and John Harbaugh.
Given the offseason that Urban Meyer has had, there's nothing to suggest that Jacksonville won't be outcoached in Week 1. This has "trap game" written all over it for the Jags.
With that being said, the fantasy/DFS options for the Texans are few and far between.
Brandin Cooks is viable in GPPs as the locked in No.1 target, and Tyrod Taylor provides some cheap rushing upside, but that's about it. Slot receiver Anthony Miller is healthy and the team also signed Danny Amendola, which means Nico Collins and Chris Conley will likely be sharing one role opposite Cooks rather than comprising the other two-thirds of the top three alongside Cooks.
The backfield, meanwhile, is a three-man quagmire where Phillip Lindsay and Mark Ingram will split early-down carries with David Johnson mixing in on passing downs. Rex Burkhead could even see a few snaps.
Bet: Texans +3.5 at DraftKings
_PromoID=[405]
---
Cardinals at Titans
Cardinals Odds
+3 (-120)
Titans Odds
-3 (+100)
Over/Under
52.5
Time
1 p.m. ET
TV
CBS
Odds via DraftKings. Find up-to-the-minute NFL odds here.
Arizona ranked No. 1 in situation neutral pace last season, and Tennessee ranked third, so this may be a back-and-fourth game featuring a lot of pitch-and-catch from Kyler Murray to DeAndre Hopkins.
It also profiles as more of a Chase Edmonds game than a James Conner game. Edmonds is in play for GPPs at $4,600 on DraftKings.
The Titans will likely lean on Derrick Henry — as always — given the lack of practice time Ryan Tannehill has had with Julio Jones and the offensive line, but this is not at all a daunting matchup for the Titans passing game.
The Cardinals are short on cornerbacks, and will likely go with a top-three of Byron Murphy, fourth-round pick Marco Wilson and Robert Alford, who hasn't played since 2018.
I'm targeting this game in GPP stacks with Henry and Tannehill-Brown-Jones.
---
Chargers at Washington

Chargers Odds
+1.5 (-110)
Washington Odds
-1.5 (-110)
Over/Under
45
Time
1 p.m. ET
TV
CBS
Odds via DraftKings. Check real-time NFL odds here.
Ryan Fitzpatrick should immediately upgrade Washington at the quarterback position, especially against pressure. He was second in YPA under pressure last season (7.9) while both Alex Smith (4.2) and Dwayne Haskins (3.7) were bottom-five (min. 50 pressured dropbacks).
New Chargers head coach and former Rams defensive coordinator Brandon Staley will likely try to goad Fitzptrick into making a mistake by playing a lot of two-deep shell, but Fitzpatrick was 12th of 37 qualifiers in points above average against two-deep shells (0.059). The Chargers have solid corners in Michael Davis, Chris Harris, and rookie Asante Samuel Jr., but nothing to dissuade Fitz from making magic with his new top target, Terry McLaurin.
The Chargers defense gets safety Derwin James back, but it lost a lot of talent in Melvin Ingram, Denzel Perryman and Casey Hayward.
With Curtis Samuel out, many expect rookie receiver Dyami Brown to step in, but don't be surprised if it ends up being Cam Sims who gets the first crack. Fitzpatrick loves Sims, and it's Sims — not Brown — who is listed as Samuel's direct backup on the team's unofficial depth chart.
Tight end Logan Thomas ran a pass route on 91% of Washington's dropbacks last season, nearly unheard of for a tight end. This should keep in play in DFS tournaments, regardless of matchup.
Staley's brand of defense will likely cause Washington to call Antonio Gibson's number a lot, as the defense has a tendency to invite the run. The Chargers finished 26th in run-defense DVOA last season. Gibson is a nice mid-priced GPP play.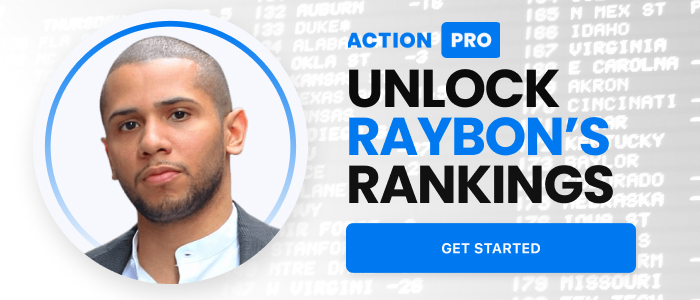 Justin Herbert will face a Wahsington defense that ranked third in DVOA, which is notable because although Washington faced a soft schedule, DVOA is schedule-adjusted.
This will likely be one of Herbert's more muted games, statistically. Despite the fact that I'm high on the Chargers due to the reversal of fortunes in coaching (aka going from Anthony Lynn to Staley) and Herbert entering Year 2, I think there will be an adjustment period and they'll struggle in this game.
If he plays, Austin Ekeler (questionable, hamstring) doesn't have the best of matchups against a tough front that not only finished No. 11 in run-defense DVOA, but also finished first in the NFL in DVOA on targets to running backs, allowing just 24.9 schedule adjusted receiving yards per game to the position.
After spending most of the season as an underdog (I took them +1.5), the Football Team is now a -1.5 favorite, so the value has been bet out of the line.
---
Eagles at Falcons
Eagles Odds
+3.5 (-115)
Falcons Odds
-3.5 (-105)
Over/Under
48
Time
1 p.m. ET
TV
FOX
Odds via DraftKings. Get up-to-the-minute NFL odds here.
Most of the things wrong with the Eagles from last season are gone: Carson Wentz, Doug Pederson, Alshon Jeffery and, at least for now, the myriad injuries that plagued them last season.
What you do have is a lot of uncertainty about how things will look in Jalen Hurts' first full year at QB. But that uncertainty could work in the Eagles' favor early in the season. They have one of the best offensive lines in the league, anchored by center Jason Kelce and a premium right side of Brandon Brooks and Lane Johnson. They also have two of the better pass-catching tight ends in the league in Dallas Goedert and Zach Ertz.
While some look at Hurts as the weak link, I think the question marks about Hurts are overstated. Hurts was far from perfect in four starts last season, but remember his Week 17 benching not only tanked his per-start numbers, but they also made his efficiency numbers look worse than they will be this season, when he plays Washington once every 8.5 games instead of 25% of his starts, as he did last season.
The true biggest weakness of the Eagles offense is at wide receiver, but there's upside both long and short term. DeVonta Smith and Jalen Reagor are first-round picks, and Quez Watkins made a player who led the NFL in receiving for a four-game stretch last year expendable. Hurts also fared well throwing to wide receivers:
Hurts: 40-of-70 (57.1%); 668 yards (9.5 YPA); 6 TD (8.6% TD%)
Wentz: 122-of-216 (56.5%); 1,377 yards (6.4 YPA); 8 TD (3.7% TD%)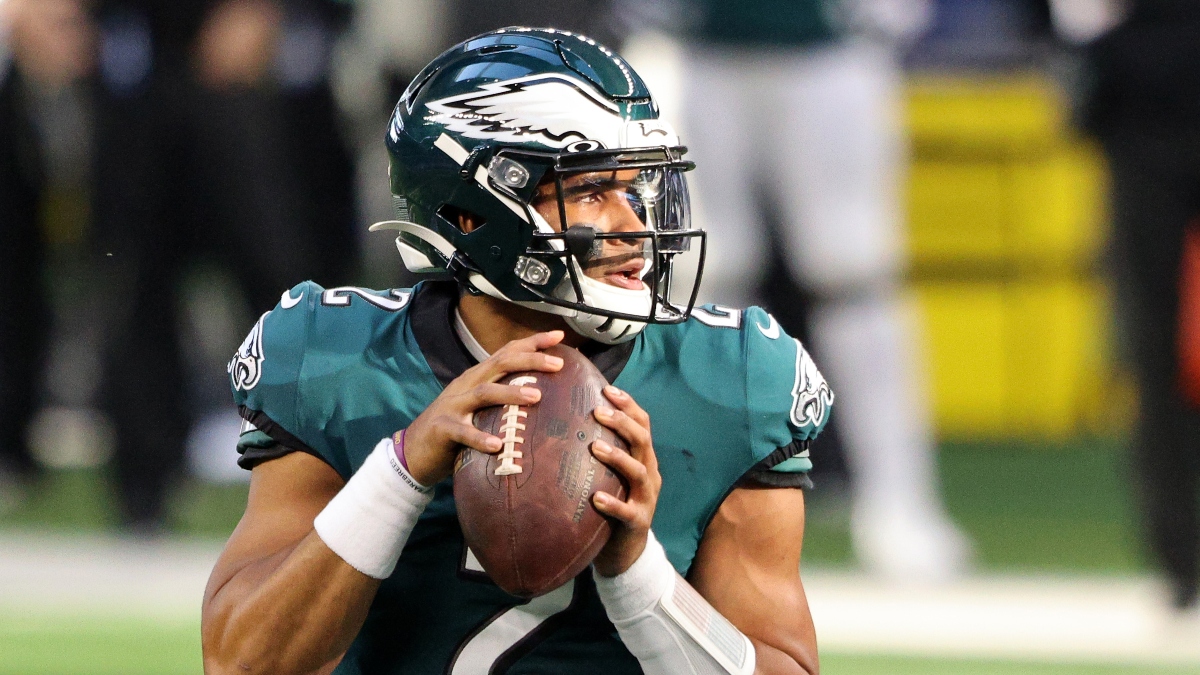 The Eagles should be able to protect Hurts against the Falcons' stud pass-rushing threat, Grady Jarrett, forcing new defensive coordinator Dean Pees to rely on his creative blitz schemes. The only issue with that: Hurts ranked fifth in YPA against the blitz (8.8) last season, according to PFF.
Hurts is my top cash game QB, and I'd play him in GPPs by himself or stacked with Smith or Watkins, who could be one of the cheapest sources of routes on the slate.
Like the Eagles, the Falcons should be better coached this season. But unlike the Eagles, the Falcons won't have an edge in the trenches most weeks. That's true this week, when Fletcher Cox, Brandon Graham and Josh Sweat take on PFF's 24th-ranked offensive line.
The Eagles were second in pressure rate last season, according to PFR Advanced Stats, while Matt Ryan was middling versus pressure last season, ranking 16th in YPA (6.3) and 19th in passer rating (68.1) — and that was with a half-season of Julio Jones.
New head coach Arthur Smith should be able to get the most out of Ryan over the course of the season, but it could be a tall task in Week 1. Calvin Ridley will get his regardless, but the Eagles should be improved at corner, where Steven Nelson will start opposite Darius Slay. Safety Rodney McLeod is out, however, so No. 4 overall pick Kyle Pitts could start his career with a bang against a defense that ranked 26th in DVOA versus tight ends last season.
Falcons team owner Arthur Blank brought Smith in because he liked his run-heavy approach, but I'm not sure how much it will work in Week 1 with Mike Davis — who averages 3.7 yards per carry for his career — against a Philly defense that was a pass funnel last season, ranking 13th in DVOA against the run but 24th versus the pass.
With Washington now a -1.5 favorite against the Chargers, Eagles +3.5 is my favorite spread bet of the week.
Bet: Eagles +3.5 at PointsBet
_PromoID=[3989]
---
Seahawks at Colts
Seahawks Odds
-2.5 (-115)
Colts Odds
+2.5 (-105)
Over/Under
50
Time
1 p.m. ET
TV
FOX
Odds via DraftKings. For up-to-the-minute NFL odds click here.
The Colts won't be at full strength on defense, missing cornerback Xavier Rhodes and defensive end Kamiko Turay. The Colts defense is well-coached and always plays hard, but Seattle will test them, especially without one of their corners.
In addition to Russell Wilson, D.K. Metcalf and Tyler Lockett, Seattle's offensive line looks good on paper with four above-average starters, and it has the element of surprise with new offensive coordinator Shane Waldron taking the reins. Especially with talk of increasing their tempo this year, Wilson, Metcalf, Lockett and Chris Carson all make sense as GPP plays.
Once upon a time, Carson Wentz had a promising future as an NFL starter. That came under Frank Reich, whom Wentz reunited with in Indianapolis.
Wentz has gone 14-26 against the spread (ATS) without Reich, playing inefficient, sloppy football. If anyone can get him back on track, it's Reich, but I wouldn't bet on it in Week 1. Thanks to an ankle injury and a stint on the COVID list, Wentz has had limited practice time.
The offense's rhythm is further complicated by a neck injury to No. 1 receiver T.Y. Hilton that landed him on IR, as well as injuries to Quentin Nelson that kept him out of practice and Eric Fisher, who won't play.
Wentz won't have to rely on a substandard wide receiver group attempting to win one-on-one matchups they're ill-equipped to win like in Philadelphia last year, but it will be hard to scheme enough production from Michael Pittman, Parris Campbell and Zach Pascal to keep pace with Wilson and Co. And keep in mind, though Seattle's defense is not thought of highly, it allowed just 15.4 points per game in the second half of the season, with Jamal Adams and Carlos Dunlap making an impact. Both are healthy entering Week 1.
Jonathan Taylor will likely be the offensive focal point for the Colts, but the run game doesn't come easy against a Seattle defense that ranked seventh in run-defense DVOA. The Colts spent all summer talking up the desire to get Nyheim Hines more involved, then backed it up with a contract extension. This should be a running back-centric offense out of necessity, but there's enough uncertainty with Taylor to fade his DFS price and go under on his player props.
Ultimately, this could be another slow start for the Colts. They've been known to do this under Reich:
2020: 27-20 loss to Jacksonville (1-15)
2019: 30-24 loss to Chargers (5-11)
2018: 27-24 loss to Bengals (6-10)
That's three opening-day losses to teams that went on to go a combined 9-36. Seattle is 98-45-1 with Russell Wilson as the starter. This likely won't end well for Indy. Seattle is a good contrarian GPP play who most entrants likely won't be willing to pay up for.
---
Vikings at Bengals

Vikings Odds
-3 (-110)
Bengals Odds
+3 (-110)
Over/Under
47
Time
1 p.m. ET
TV
FOX
Odds via DraftKings. Get up-to-the-minute NFL odds here.
Mike Zimmer doesn't want to have to rely on Kirk Cousins to throw 35 touchdown passes just to get to 7-9 (with no help from their kicking game, mind you, but still). Cousins' attempts per game increased from 29.6 to 32.3 last year, but with an improved defense, I wouldn't be surprised to see that number dip back down, starting with this game.
This one should be all about Dalvin Cook, who is playing with a heavy heart after the sudden death of his father last year. Cook, just 82 yards shy of his goal of 2,000 last year, sat out Week 17 to attend his father's funeral, so this will be his first action since. The Bengals ranked 21st in run-defense DVOA and 24th in DVOA on passes to running backs. The Bengals added former Brown Larry Ogunjobi, and former Saint Trey Hendrickson to the defensive line, but they graded out in the 35th- and 29th-percentile, respectively, in run defense last season. I'm taking the savings with Cook and playing him in cash games over Christian McCaffrey this week.
Justin Jefferson and Adam Thielen should still get theirs, though, versus middling perimeter corners Chidobe Awuzie and Eli Apple. Whoever starts in the slot for the Vikings — likely K.J. Osborn — doesn't figure to command many targets. Tyler Conklin is cheap enough to consider in GPPs against an unproven Bengals linebacking corps (Logan Wilson, Germaine Pratt, Akeem Davis-Gaither), but the Bengals defense is unlikely to be successful at funneling action away from Cook, Jefferson and Thielen to make Conklin any more than a dart throw.
Joe Burrow averaged 40.4 pass attempts per game last season. Jonah Williams and Riley Reiff ranked 31st and 34th, respectively, among 75 right tackles in PFF pass blocking grade. Guard Xavier Su'a-Filo and center Trey Hopkins were above-average as well. Still, the Vikings should have the advantage with a defensive line that now features Danielle Hunter, Michael Pierce, Sheldon Richardson and Everson Griffen, among others.
Tee Higgins is too cheap in DFS at $4,700 on DraftKings and $6,000 on FanDuel. I'm locking him in cash games as one of the cheapest No. 1 receivers on the board. There was a time when Ja'Marr Chase was thought of as the No. 1, but he hasn't come close to earning the full trust of the organization after a drop-filled camp. Last season, Higgins played 22% of the snaps in Week 1, 65% in Week 2 and 79% in Week 3. I think Chase will be out there the majority of the time, but there's at least a possibility that he's eased in. I'm treating this as a wait-and-see week for Chase. Tyler Boyd projects as the second-most valuable Bengals receiver this week.
Joe Mixon is too cheap on DraftKings at $6,200. He's an interesting GPP option with the Bengals only a three-point dog at home. It's possible the game script goes in his favor. Even if the Bengals go pass-heavy, Mixon could eclipse the 20-touch mark. In five healthy games last season, Mixon had 101 carries to Giovani Bernard's four, with no other back getting even one tote.
---
49ers at Lions

49ers Odds
-9.5 (-110)

Lions Odds
+9.5 (-110)
Over/Under
44.5
Time
1 p.m. ET
TV
FOX
Odds via DraftKings. Check real-time NFL odds here.

San Francisco will be healthy on offense, which spells trouble for defensive coordinator Aaron Glenn, who inherits a defense that ranked dead last in DVOA overall and against the pass, and 27th versus the run. I would not be surprised if this is Raheem Mostert's best game of the season. He's in play in GPPs.
The 49ers should continue to operate an efficient, yards-after-catch oriented pass offense for as long as Jimmy Garoppolo is at the helm. Garoppolo is 22-8 as the 49ers starter and averages 8.3 yards per attempt. George Kittle is a great cash game play at tight end, and Brandon Aiyuk and Deebo Samuel both have plus matchups. I'd rather play the 49er receivers solo than stacked with Garoppolo, who could lose a few plays to Trey Lance and adds nothing on the ground.
Detroit looked like it had one true strength on offense — the offensive line — but that was dealt a blow with Taylor Decker being ruled out.
This is a smash spot for the 49ers defense.
The 49ers generally play stringy coverage against the tight end, so I'm restricting T.J. Hockenson to GPP use only in DFS despite his affordable price tag. With Nick Bosa healthy again, the 49ers should be able to get pressure without sending extra blitzers — their specialty in 2019 — and Jared Goff is not the QB you want against pressure.
Dan Campbell is likely to limit Goff in this game and ask his running game to do the heavy lifting. Still, D'Andre Swift has had an odd camp. Despite being a high draft pick seemingly primed for a breakout, most of the reports we heard out of training camp were negative, stemming from the coaching staff's concerns about his health. And just when he gets a clean bill of health, weird internet rumors start spreading about his possible involvement in a homicide case. The 49ers ranked 10th in run-defense DVOA last year, and losing Decker means losing a tackle who graded out 25th-best of 76 qualifiers as a run blocker, so I'm not too excited about Swift's dual-threat capabilities in this matchup. Jamaal Williams also isn't enticing as a large underdog against a good run defense.
As long as the 49ers stay below -9, they're a good six-point teaser team. I love teasing them with the Rams (-7.5 vs. Chicago).
---
Browns at Chiefs
Browns Odds
+5.5
Chiefs Odds
-5.5
Over/Under
54.5
Time
4:25 p.m. ET
TV
CBS
Odds via DraftKings. Check real-time NFL odds here.

Odell Beckham (knee) is questionable, and Cleveland could really use him back after blowing a gift-wrapped opportunity to beat the Chiefs in the playoffs last year, holding them to under 20 points on defense. The Chiefs tend to invite the run, finishing 31st in run-defense DVOA last season and 26th the year before.
Nick Chubb had 15 touches for 73 yards in that playoff game, while Kareem Hunt had 7 touches for 34 yards and a TD. Both should have better games this time around, but they may actually be better plays with Beckham in the lineup. With Beckham out last year, the Chiefs zeroed in on Landry who gained only 20 yards and a TD on 10 targets — a big reason why Cleveland was able to gain only 5.1 yards per play, down from its regular-season average of 5.8.
This will be a good litmus test for the Browns defense right off the bat. Mahomes was solid in last year's playoff game, going 21-of-30 for 255 yards with one TD and zero interceptions, and adding three carries for 14 yards and a TD on the ground. Tyreek Hill (8/110/0) and Travis Kelce (8/109/1) had near identical stat lines and both went over 100 yards. Clyde Edwards-Helaire missed that game, but the Chiefs backfield still racked up 84 yards on 15 carries, for an average of 5.6 yards per carry. This could be a sneaky spot for Edwards-Helaire.
The Chiefs didn't get much from their non-stars, though Mecole Hardman caught 4-of-4 targets for 58 yards. Hardman is in play in GPPs. This is also the game to monitor the snap counts for Byron Pringle and Demarcus Robinson. Many training camp reports had Pringle ahead of Robinson for the team's No. 3 wide receiver job, but the team's official depth chart lists both as backups, so we won't know until KC takes the field on Sunday.
After the Chiefs offensive line got destroyed in the Super Bowl, PFF ranks their remade unit seventh entering the season.
---
Dolphins at Patriots

Dolphins Odds
+3.5
Patriots Odds
-3.5
Over/Under
43.5
Time
4:25 p.m. ET
TV
CBS
Odds via DraftKings. Check real-time NFL odds here.

Even though left tackle Austin Jackson got activated from the COVID list Saturday, there is some question as to whether he'll actually suit up, as he is listed on Miami's injury report as questionable with an illness. Jackson playing would allow the Dolphins to dodge the bullet of having to re-shuffle their offensive line. Either way, expect Miami to lose the battle up front: Even with Jackson, they will be starting precisely zero offensive lineman that had an above-average PFF grade at their respective position last season.
Without Will Fuller (suspension), the rejuvenation of Tua Tagovailoa's downfield passing may have to wait another week. This is good news for Jaylen Waddle, who could be schemed a bunch of high-percentage targets. At $3,600, Waddle is cheap enough to play in cash games on DraftKings in order to jam in stud RBs.
The Patriots should have an edge in the trenches on offense, too, but I still don't expect Mac Jones to light it up with two of the NFL's best corners on the outside in Xavien Howard and Byron Jones. The Pats will likely attack the middle of the field after the Dolphins posted a 26th-place finish in DVOA on passes to that area of the field last season, which gives Jakobi Meyers, Hunter Henry, and Jonnu Smith some DFS tourney appeal.
The main source of offense for the Patriots, though, should be Damien Harris. Miami was a run funnel last season, ranking sixth in DVOA against the pass but 22nd versus the run.
---
Broncos at Giants

Broncos Odds
-3 (-105)
Giants Odds
+3 (-115)
Over/Under
42
Time
4:25 p.m. ET
TV
FOX
Odds via DraftKings. Find up-to-the-minute NFL odds here.
Don't look now, but Teddy Bridgewater is 21-3 ATS on the road.
Giants defensive coordinator Patrick Graham had to play more man coverage than he wanted last year in order to keep opponents from sicking their No. 1 recovers on New York's black hole at No. 2 corner. Adoree Jackson is ticketed to fill that role, but he's dealing with a low ankle sprain and is questionable to play. This could put Graham in a pickle.
Jerry Jeudy is probably looked at as Denver's top receiver right now, but James Bradberry matches up better with the larger Sutton. That means Graham will likely have his hands tied with Jeudy, with some combination of a gimpy Jackson or worse on Jeudy. This could be a problem on early downs if the Giants devote resources to the run, and either way, slot receiver KJ Hamler — a more unsung second-year breakout candidate than Jeudy — could have a field day against slot corner Darnay Holmes.
Melvin Gordon will likely lead this backfield in Week 1 after a strong camp, but Denver's advantage in defense should allow it to play a run-heavy script, making Javonte Williams a value at $4,000 on DraftKings.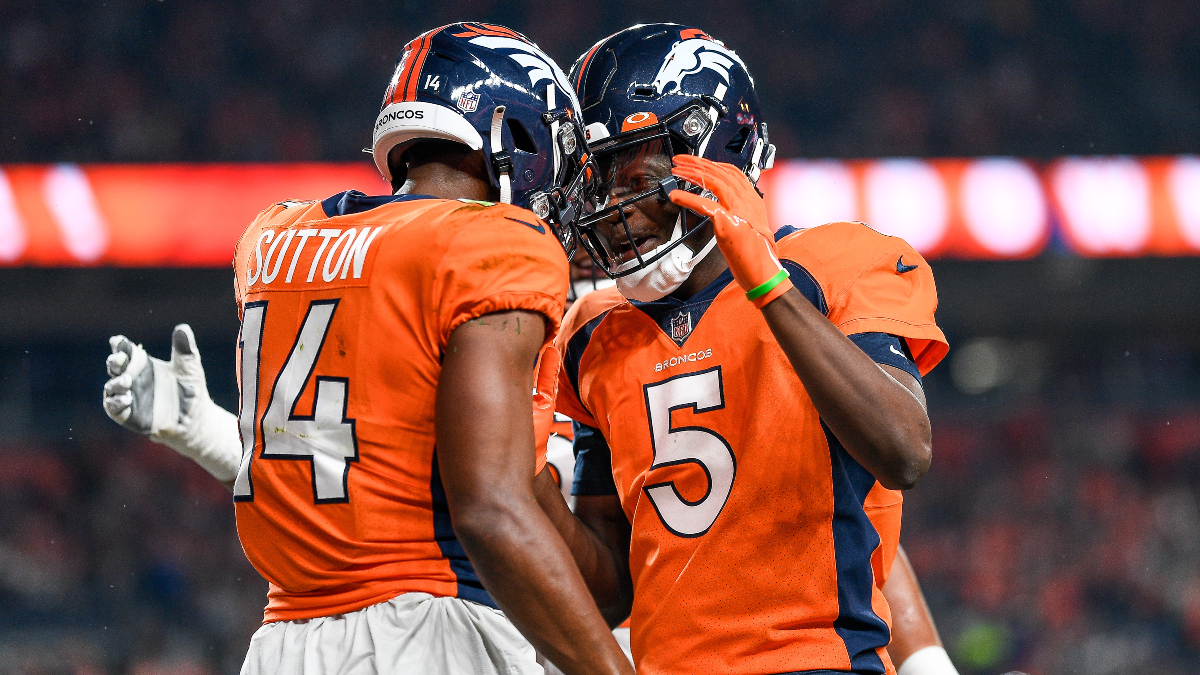 The only way this matchup could be worse for Daniel Jones would be if it was in Mile High.
Jones will face a Vic Fangio defense that loves to play two-high shells. In terms of points above average per play against two-safety shells, Jones finished 35th of 35 quarterbacks with at least 50 attempts versus two-high shells as a rookie, and he was 28th of 37 qualifiers last season. Fangio has the personnel to run his scheme effectively: Safeties Kareem Jackson (sixth) and Justin Coleman (eighth) both graded out as top-10 safeties at PFF, while GM George Paton revamped the cornerback group with Ronald Darby and Kyle Fuller. Darby was 28th of 121 qualifiers in PFF's grades, and Fuller was 52nd.
Manning the inside will be Bryce Callahan, who was even better last season, grading out third. Fangio's defense is designed to take away explosive plays from the likes of Kenny Golladay and Darius Slayton, but with Callahan inside, the usually reliable Sterling Shepard may struggle to win his matchup as well. After not practicing most of the summer, there is a real chance Kyle Rudolph leads the Giants in receptions in Week 1. Though it's not like Denver can't lock down four receivers if need be: It has such an embarrassment of riches that first-round cornerback Patrick Surtain's only way to crack the lineup has been as a hybrid in its Dime looks.
The NFL's worst offensive line will fare just as poorly against Denver's Von Miller-led front, which gets even more nightmarish if Bradley Chubb (questionable, ankle) also returns. This would be the ideal matchup to lean on your running back, but Saquon Barkley (questionable, knee) will likely be on a pitch count if he plays after his recovery from a torn ACL didn't progress quite as fast as hoped. If Barkley can't work his big-play magic, it's difficult to find a path to offensive touchdowns for the Giants in this game.
The Broncos are my locked-in top cash game play at DST. And the Giants-Broncos under 41.5 is my favorite total of the week. The under was 13-3 for the Giants last year and 28-20 in Bridgewater's career. I'd bet it down to 41.
Bet: Under 41.5 at PointsBet
_PromoID=[3995]
---
Packers vs. Saints
Packers Odds
-3.5
Saints Odds
+3.5
Over/Under
50
Time
4:25 p.m. ET
TV
FOX
Odds via DraftKings. Find up-to-the-minute NFL odds here.
Editor's note: This game is being played in Jacksonville due to Hurricane Ida's impact in New Orleans.
In last year's matchup, Aaron Rodgers was with Davante Adams but still produced an efficient stat line, going 21-of-32 for 283 yards with 3 TDs and no picks in a 37-30 win. Rodgers was 4-of-4 for 83 yards and a TD targeting Saints No. 1 corner Marshon Lattimore, so it should be business as usual for Davante Adams. Apparently, the Saints factored Rodgers' past track record in Florida (3-4, 78.1 passer rating) into their decision of where to move their relocated home game. But the first three losses came in his first two years as a starter (2008-09), and the other — a 38-10 loss to the Bucs last year — had everything to do with the eventual Super Bowl champs' defense and little to do with the weather. With Lattimore likely to follow Adams, Marquez Valdes-Scantling becomes an intriguing GPP play. He'll face a green Paulson Adebo or a washed Desmond Trufant, while newly acquired Bradley Roby serves the final game of his six-game PED ban.
Aaron Jones went 16-69-1 in last year's matchup, but the Saints were No. 2 in run-defense DVOA last year and No. 5 the year before, so I don't love the matchup for him.
The Packers operated at the slowest pace in neutral situations last season, and the Saints were fifth-slowest. Though I don't expect Rodgers efficiency to be impacted, this could be somewhat of a slog in the Jacksonville heat, and both teams will likely play their fair share of two-deep safeties, so the under is a sneaky play here (down to 49). As of this writing, 57% of bets are on the over, but 66% of money is on the under, according to our public betting data.
New Packers defensive coordinator Joe Barry is of the Brandon Staley/Vic Fangio school of defense, so you would think he would keep his safeties back and dare Jameis to take checkdowns. The only problem with that strategy is if those checkdowns go to Alvin Kamara, who rampaged the Packers defense for 13 catches, 139 yards and 2 TDs through the air when these teams met last year.
With Latavius Murray being released after refusing to take a pay cut, there's no guarantee that Tony Jones Jr. inherits Murray's entire role, which means Kamara could play more than his snap-rate high of 78% last season. There's enough value at WR to jam in Kamara along with Dalvin Cook in cash games.
Speaking of which, Marquez Callaway has a tough individual matchup against Jaire Alexander, but he's simply too cheap given that his ceiling is something like a 40% air yard share and 30% target share.
---
Raybon's Week 1 NFL Picks
Texans +3.5 vs. Jaguars
Eagles +3.5 at Falcons
Broncos-Giants Under 41.5
_PromoID=[5576, 1217, 5577]
---
Raybon's Week 1 NFL Plays
DraftKings Cash Lineup
QB Jalen Hurts $6,400
RB Dalvin Cook $9,100
RB James Robinson $6,400
WR Tee Higgins $4,700
WR Jaylen Waddle $3,600
WR Marquez Callaway $3,400
TE Kyle Pitts $4,400
DST Broncos $3,300
FLEX Alvin Kamara $8,600
FanDuel Cash Lineup
QB Jalen Hurts $7,600
RB Dalvin Cook $9,400
RB James Robinson $5,900
WR Robby Anderson $6,200
WR Tee Higgins $6,000
WR Marquez Callaway $5,200
TE George Kittle $7,000
DST Broncos $4,100
FLEX Alvin Kamara $8,600
Are you looking for a safe, reliable, trustworthy sportsbook? Check out our ratings of the best sportsbooks and their current sign-up offers for new customers.