Giants vs. WFT Odds, Promo: Bet $10, Win $200 if Either Team Scores a Touchdown!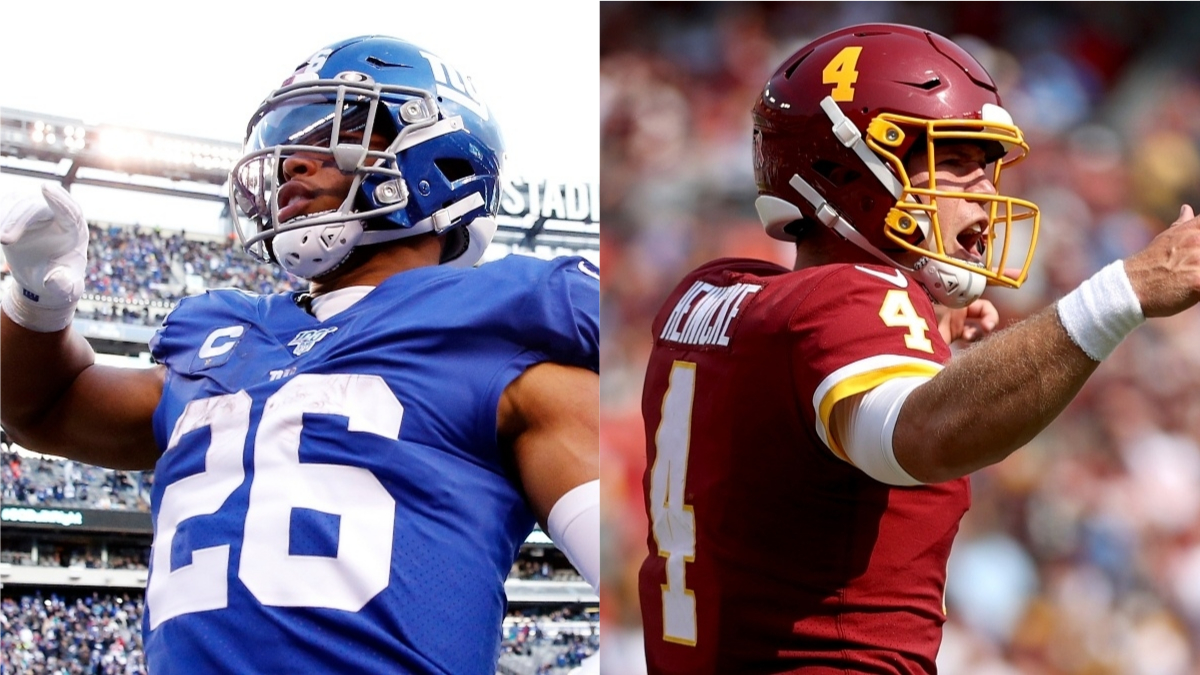 The first Thursday Night Football game of the year between the Buccaneers and Cowboys didn't disappoint, and if oddsmakers are close to correct, NFL fans will be treated to another marquee matchup this Thursday between the Giants and the Washington Football Team.
Luckily, you'll be able to cash in on this promo from BetMGM no matter who wins.
Bet $10 on either the Giants or WFT, Win $200 if they score a touchdown!
_PromoID=[6071]
Check out the details below:
BetMGM Sportsbook
Offer: Bet $10 on either team, Win $200 if they score a touchdown!
Bet now: Click here
Who's it for? New users in AZ, CO, IN, IA, MI, PA, NJ, WV, TN, VA, WY, DC*
The over/under for Thursday's primetime contest is sitting at 42 total points.
If my math is correct, that projected point total would amount to about six touchdowns between New York and Washington. And thanks to this promo from BetMGM, you can win $200 if either team finds the end zone just once!
To take advantage:
Deposit at least $10
Bet $10 on the Giants vs. WFT moneyline as your FIRST bet
Note: You can place any first-time moneyline wager of $10+ and be rewarded with $200 in additional free bets if that team scores a TD. This game is being used as an example.
If your original bet hits, you win that too!
Don't snooze on this no-brainer of a welcome offer. Head on over to BetMGM so you can boost your bankroll before the end of NFL Week 2!
_PromoID=[6071]
*DC users must be within 2 blocks of Nationals Park to access the promo.
Are you looking for a safe, reliable, trustworthy sportsbook? Check out our ratings of the best sportsbooks and their current sign-up offers for new customers.