Updated Week 2 NFL Lines, Biggest Movers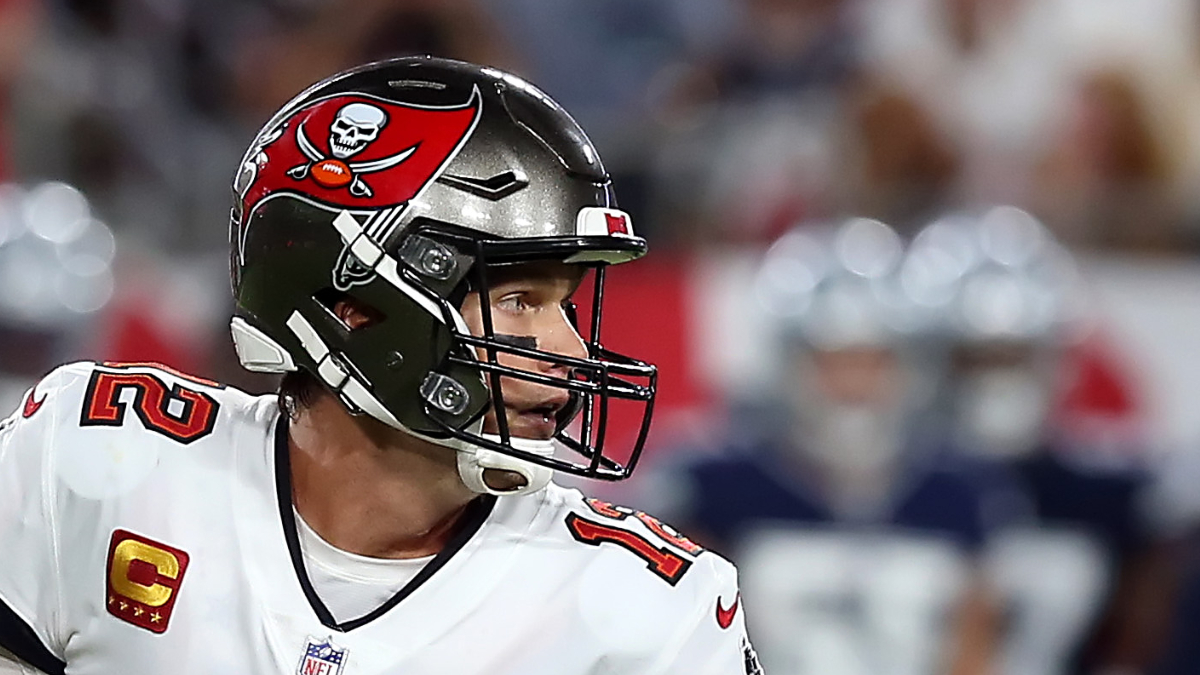 Week 2 NFL Look-Ahead Lines
| Matchup | Opening Spread | Current Spread |
| --- | --- | --- |
| Falcons at Buccaneers | Buccaneers -8 |  Buccaneers -12.5 |
| Broncos at Jaguars | Broncos -3 | Broncos -6 |
| Vikings at Cardinals | Cardinals -1.5 | Cardinals -4.5 |
| Giants at Washington | Washington -3 | Washington -3 |
| Rams at Colts | Rams -2.5 | Rams -4 |
| Titans at Seahawks | Seahawks -4.5 | Seahawks -5.5 |
| Chiefs at Ravens | Chiefs -2.5 | Chiefs -3.5 |
| Cowboys at Chargers | Chargers -2 | Chargers -3 |
| Bills at Dolphins | Bills -3 | Bills -3.5 |
| Raiders at Steelers | Steelers -6 | Steelers -5.5 |
| Lions at Packers | Packers -10 | Packers -10.5 |
| Saints at Panthers | Saints -3 | Saints -3.5 |
| Bengals at Bears | Bears -4.5 | Bears -3 |
| Patriots at Jets | Patriots -4.5 | Patriots -5.5 |
| 49ers at Eagles | 49ers -4.5 | 49ers -3.5 |
| Texans at Browns | Browns -13 | Browns -12.5 |
Week 1 of the 2021 NFL season featured some truly exciting clashes and a historic week for underdogs. Week 2 sees some intriguing lines come through.
The biggest mover so far has been the Falcons at Buccaneers line, which opened up at Tampa Bay -8 but has since moved up 4.5 points to Tampa Bay -12.5.
The public's faith in Tom Brady and the Buccaneers against the woeful Atlanta Falcons is warranted when you consider how impressive Tampa Bay looked in the nail-biting win over the Dallas Cowboys.
Brady carved up a competent Dallas defense for 379 yards and four touchdowns. He did have two interceptions, but ultimately, Brady's composure under pressure led Tampa Bay to their comeback win.
Atlanta gave up 264 yards and three touchdowns (with no picks) to Jalen Hurts in their Week 1 loss to the Eagles, so recent evidence will say the Bucs will have no pressure putting up points early and often in Week 2.
Denver opens as a 3.0-point favorite over the Jaguars in Week 2, but that line has since moved up 3.0 points to Broncos -6. Denver's well-publicized QB search had them land on veteran Teddy Bridgewater, who impressed with 264 yards and two touchdowns in Denver's Week 1 over the New York Giants.
_PromoID=[5576, 1217, 5577]
Are you looking for a safe, reliable, trustworthy sportsbook? Check out our ratings of the best sportsbooks and their current sign-up offers for new customers.